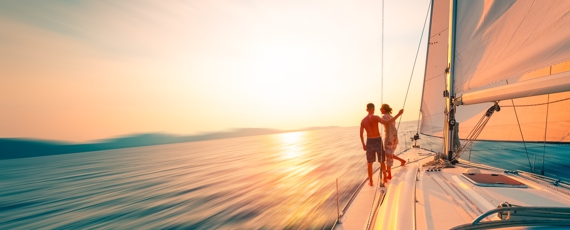 Owning a yacht can be the culmination of a life-long dream, but the duty of care and responsibility that comes with it may represent a challenge to those who are unprepared. As of late 2020 the marine insurance market, including yachts, remains in transition. This means that there is currently less capacity to insure marine risks than historically normal and may make coverage placements more costly and challenging to complete. A market in transition for yachts is typically the result of a convergence of factors including insurers leaving the market, high loss ratios, increased boat repair costs, and catastrophe-type events such as hurricanes or other severe weather. In addition to this, marine risks include other potential exposures such as crew member liability, pollution risk, or even damage caused by a shipyard when a yacht requires maintenance or repairs.

Informed yacht owners know that some policies exclude coverage or allow for only minimal limits regarding certain types of marine risks. In the case of pollution, most yacht owners will have some coverage for liability under their protection and indemnity (P&I) policy. However, loss experience shows that the coverage limit for pollution, under a standard policy, is likely too low to offer sufficient coverage for liability resulting from even a common incident such as an overfilled fuel tank spilling into a harbour. Such events are particularly difficult and expensive to clean-up and a dream can quickly turn into a nightmare if you are not adequately protected.
It is recommended that you consult an insurance broker experienced with marine risk and all of the unique coverage issues yacht owners may face to achieve an optimal state of preparedness.
Coverages to Consider
Actual Cash Value and Agreed Value Valuations.
Access to Insurers Offering 12-Month Navigation (some insurers require a lay-up period).
Broad Navigational Limits and Expanded West Coast Navigation.
Coverage for On-Board Personal Effects.
Emergency Towing.
Marine Environmental Damage.
Tender Coverage.
Ice and Freezing/Search and Rescue/Mechanical Breakdown.
Coverage for Your Watercraft-Related Equipment:

Fishing Tackle.
Trailers.
Electronic Navigational Equipment.
Sails and Outboard Motors.

Coverage for Your Crew:

Full -Time Paid Crew Liability.
Jones Act.

Coverage for Unmanned Aerial Vehicles (Drones) – Owners tend to use drones for recreational purposes to take aerial photos/videos of their yacht and during sailing races. Your crew may occasionally use them to help with navigation through reef passes. Please note that most policies exclude coverage for drones via an Aircraft exclusion.
Coverage for Diverse Watercraft/Toys/Amphibious Vessels/Submersibles – Yacht policies exclude certain watercraft activities. Amphibious vessels create third-party liabilities when operated on land which are not covered under the yacht policy.
Coverage for Land-Based Yacht Exposures – Examples include the crew renting vehicles in service of the yacht or the crew working for the owner on non-yacht related business.  
How Marsh Helps
Marsh minimizes the complexities of purchasing and managing yacht insurance. Our team can provide the high level of knowledge, industry insight, and technical expertise required to design a yacht insurance program to your specific needs. Ask for a consultation to see the difference experience makes in managing your marine risks.
Related Articles
Top 3 Yacht Insurance Risks
Luxury yacht owners face the unique challenge of protecting a high-value asset that is a home, a vehicle, an investment, and sometimes even a workplace if you have staff and crew onboard.
Read More
Related Articles
Chartering a yacht? Consider the liability exposures before you embark.
Those who do not investigate and purchase coverage before chartering a yacht can be at risk for liability claims.
Read More
About Marsh's Private Client Services

At Marsh's Private Client Services (PCS), we design insurance solutions to protect the unique lifestyles of our clients and offer lasting peace of mind. 
As part of Marsh, a global leader in insurance solutions and risk management services, we provide clients with worldwide resources and exceptional claims advocacy. PCS strives to build long-lasting relationships with clients through attention to detail and commitment to superior service.
For more information about comprehensive yacht insurance available through PCS, please call Anton Antonov at 1 888 202 0597. If you would like to request a personal, no-obligation consultation online, please email us or complete the form on this page.
Your Watercraft Insurance Leadership Team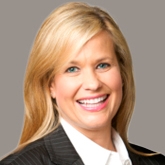 Lisa Ivan manages the PCS Practice and is dedicated to working with yacht owners and affluent families. 
As the Canadian Leader for PCS, Lisa is responsible for leading the business, developing marketing and business development strategies and creating insurance solutions for high net worth individuals. Lisa was appointed to the Marsh Canada Limited Executive Leadership Team in January 2017.
Lisa has worked in the insurance industry since 1984. She joined the Marsh team in 2015, bringing expertise in many areas of the property and casualty business — particularly with affluent individuals providing sophisticated solutions and arranging coverage for international exposures. Lisa was previously, National Sales Director at RSA Canada.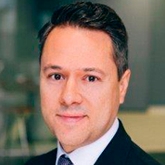 Anton Antonov is the National Head of Sales with Marsh's Canada Private Client Services (PCS) in Toronto, Ontario.

Anton began his insurance career with Marsh Canada Limited and obtained his RIBO license in 2003 with CAIB and CIP designations following over the next few years.
After nearly a decade as an underwriter with XL Insurance Company specializing in Fine Art & Specie insurance, and also completing his CRM degree, Anton rejoined Marsh to take up the challenge of growing the PCS affluent and family office businesses on a national level. In his first year back, he was selected to participate in the prestigious year-long Certified Advisor of Personal Insurance (CAPI) Program at Wharton Business School, and graduated with the CAPI designation in the fall of 2017. Anton is a specialist in arranging coverage for international exposures.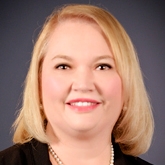 Mercedes Hachey is a National Business Leader with Marsh's Private Client Services (PCS) in Toronto, Ontario.

Mercedes began her insurance career in 1995 with Sedgwick Limited in the Finance and Administration department and obtained her RIBO license in 1998 and then joined the Personal Insurance department as a Client Manager. Mercedes continued her career with PCS, following the purchase of Sedgwick Limited by Marsh & McLennan Companies in 1998.
Mercedes applies her experience to each of her clients along with a dedication to efficient and professional service. She is responsible for sales and account management of personal insurance for affluent clients and has expertise in arranging coverage for international exposures.
 
This web page is not intended to be taken as advice regarding any individual situation and should not be relied upon as such. The information contained herein is based on sources we believe reliable, but we make no representation or warranty as to its accuracy. Marsh shall have no obligation to update this publication and shall have no liability to you or any other party arising out of this publication or any matter contained herein. Any modelling, analytics, or projections are subject to inherent uncertainty, and the Marsh Analysis could be materially affected if any underlying assumptions, conditions, information, or factors are inaccurate or incomplete or should change. Marsh makes no representation or warranty concerning the application of policy wordings or the financial condition or solvency of insurers or re-insurers. Marsh makes no assurances regarding the availability, cost, or terms of insurance coverage.