Personal Insurance Concierge for Executive Teams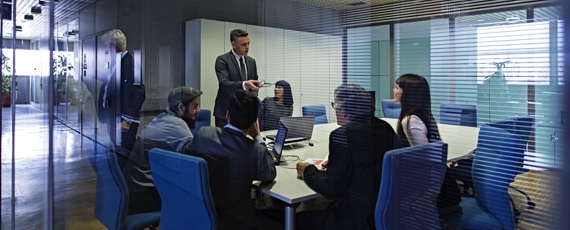 In the event of an accident, lawsuit, or other personal damage, an uncovered risk could not only cause significant financial loss, but also create an enormous distraction from one's work and personal life.

Marsh, a global leader in insurance broking and risk management, teams with its clients to define, design, and deliver innovative personal insurance solutions that help them protect their future and thrive. Through Marsh's Private Client Services, clients now have access to the Personal Insurance Concierge program created specifically for the executive team who need a resource to help address their unique personal insurance needs. This concierge-style service helps analyze, transfer, and manage risks relating to your personal exposures—e.g., homes, automobiles, valuables, fine art, and yachts—all through a single point of contact.

Through a comprehensive consultation and review process, a Marsh Personal Risk Advisor helps colleagues identify the risks you face in your personal lives and creates a tailored insurance program to help protect you in the event of a loss. The Advisor is available to the executive team throughout the year to help keep your insurance program in tune with your needs.

Additionally, not only do participants receive the benefit of having access to coverage from an insurance carrier that specializes in the needs associated with an affluent lifestyle and high-value protection that is often required, you also have the benefit of working with Marsh, an insurance broker who acts as your advocate through the entire process—from review to marketing to placement to claims.

Working with Marsh as a resource to simplify your life and minimize your time commitment to managing your personal risk program is an important step that will help you enjoy your lifestyle without distraction.
Common Risks
In our experience, some common property, liability, and watercraft risks the executive team could be facing today include:
Personal Property
Home not insured to value
Lack of earthquake insurance
Incomplete coverage for jewellery, art, and contents
Over-paying for insurance coverage
Liability
Risk associated with having domestic employees
Youthful and/or elderly drivers
Hosting social or charitable gatherings at residence
Board participation (for-profit and not-for-profit)
Yacht/Watercraft Insurance
Insuring your crew
Providing high limits of liability
Insuring runabouts
Local and worldwide navigational limits available
How the Personal Insurance Concierge Program Works
An executive team colleague expresses interest in a personal insurance review from Marsh. A Marsh's Private Client Services Advisor will conduct a comprehensive consultation to get to know you and understand your lifestyle, assets, and needs.
The Advisor will complete a thorough review of your insurance program, including property, liability, and watercraft coverages.
The Advisor will develop a customized plan with specific recommendations to improve your coverage while optimizing your insurance program. This is a no-cost, no-obligation review.
Upon reviewing your plan, should you decide to make Marsh your broker, your dedicated Marsh Service Team will provide ongoing service and stewardship to make sure your program remains up-to-date.
Program Benefits
The Personal Insurance Concierge Program will benefit the executive team in the following ways:
Simplicity
You will have a dedicated team to manage your entire personal insurance program.
You will have access to a choice of offerings from leading insurers with whom Marsh has strong relationships.
Should a claim occur, Marsh will assist by serving as your advocate during the claim process.
Peace of Mind
You will gain peace of mind that your personal risks have been thoroughly reviewed.
Both family and assets are protected against risks in a way that can help safeguard long-term financial needs.
Case Study
Situation
The client owns two residences; three automobiles; jewellery and other valuables; employs a domestic housekeeper; and has a group umbrella policy. One of the residences is a lake house, which their youth group uses along with their jet ski.
Analysis
During the initial review, Marsh identified a number of concerns with the client's insurance coverage, including:
Gaps in coverage of more than $500,000.
Insufficient jewellery coverage.
Outcome
Marsh addressed these issues in the following ways:
Developed a comprehensive insurance program that removed the gaps in liability coverage, eliminating potentially large out-of-pocket expenses and meeting the umbrella liability requirements.
Arranged a valuable articles insurance policy to protect the jewellery and take advantage of a package discount.
Worked with the client's attorney to create a liability waiver for use of the jet ski by the youth group.