Executive Suite Solutions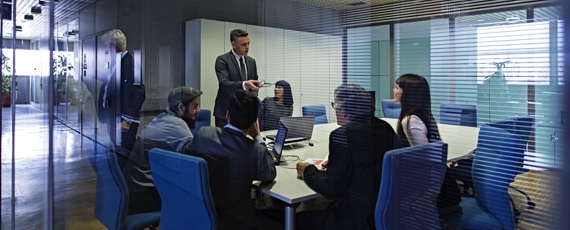 In today's highly competitive environment, your best executives are often the most at risk personally. Their most intense energy is devoted to the firm and their clients, and they often do not have the time or the expertise to properly manage their personal risk. This personal risk can translate into corporate risk if your colleagues become distracted in dealing with unforeseen personal exposures.

To address this issue, Marsh's Private Client Services Practice has created Executive Suite—two solutions designed to help your executives better manage their personal risk and insulate your company from the possibility of an unfocused key executive. These solutions can be implemented together or individually.
Executive Suite Solutions
Group Executive Umbrella - Helps your executives save money and obtain high limits of personal liability coverage to protect their assets.
Personal Insurance Concierge - Helps your executives manage all aspects of their personal risk through a concierge-style program.
Group Executive Umbrella
Litigation related to personal lawsuits can create significant distraction to an employee's job performance—not to mention significant financial loss to the colleague's personal wealth. To help key executives mitigate this risk, prudent companies are choosing to provide access to an executive level personal excess liability ("umbrella") plan.

Through Marsh's Private Client Services, organizations have access to customized umbrella solutions, on a group basis, that firms can offer to their key executives as an additional employee benefit. A group umbrella plan offers executives broader coverage and lower premiums than those generally available on an individual basis. In addition, Marsh works with insurers that offer liability limits high enough to protect those with substantial income and assets.
Advantages
A group program is a cost-effective and valued employee benefit, which can help an organization in the recruitment and retention of top talent.
When enrolling in a group plan, participants automatically qualify without the evaluation of their personal history.
Participants can take advantage of lower premiums than when purchasing excess liability individually.
Higher limits of liability are available as compared to individual policies.