Yacht Insurance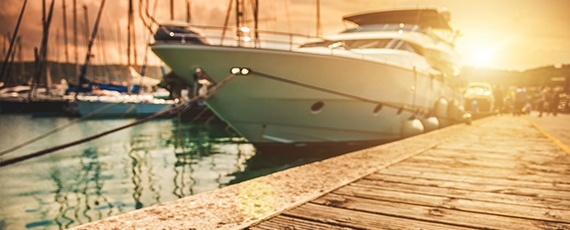 The Marsh Private Client Services (PCS) Yacht Practice, a division of Marsh USA Inc., is a team of yacht insurance experts located in Fort Lauderdale, Florida, and Southwest Harbor, Maine. This team is exclusively dedicated to serving the yacht insurance and risk management needs of more than 3,500 yacht owner clients, including owners of some of the largest yachts in the world.
Insuring through Marsh PCS Yacht Practice offers you:
World–class service based on long-term personal relationships
Ongoing stewardship of your account to ensure your yacht insurance program keeps pace with your ever-changing life
A dedicated Claims Analyst to assist you, should a loss occur
24/7 emergency hotline
The Marsh PCS Yacht Practice is part of our extended Marsh Private Client Services (PCS) group, whose mission is to help successful individuals and families protect their personal property and lifestyles by providing expert insurance advice and risk management solutions for their homes, cars, recreational vehicles, jewelry, fine art, valuable collections, liability needs, and much more. 
Office Locations
Fort Lauderdale, FL
1800 SE 10th Ave., Suite 215
Fort Lauderdale, FL 33316
Southwest Harbor, ME
360 Main St., Unit 4
Southwest Harbor, ME 04679