Specialized Coverages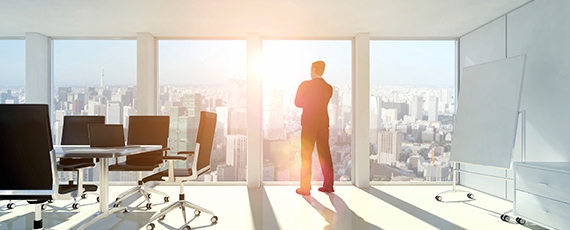 Our clients have complex lifestyles that require specialized coverages and customized solutions. That's why, in addition to home, auto, liability and valuables coverages, we also help clients obtain specialized coverages for a broad range of unique risk exposures, including: 
Aviation
Owners of private aircraft may have exposures from investments in airports, hangars, aircraft, and charters. There are insurance products for each exposure as well as products for related risks involving employees and product liability. 
Directors & Officers (D&O) Liability
Risk of lawsuits can put the personal assets of an independent director or officer at risk. D&O policies for an organization often cover all board members, as well as the entity itself. Many independent directors and officers obtain extra coverage for their own personal protection. 
Events
Coverage is available to protect the financial investment of an event, as well as heightened exposure to liability risk for special events held at a private residence or other venue.  
Farm & Ranch
Ownership and use of land for farm and ranch type activities brings its own set of insurance issues to consider. Our full-service farm and liability programs can provide farm insurance coverage, including pleasure horses; thoroughbred racehorses; riding clubs; commercial equine liability, care, custody, and control coverage; tack coverage; and more.  
Identity Theft
ID theft coverage is available as an endorsement to most home policies. The endorsement typically provides funds for the services and expenses associated with restoring a compromised identity. 
Natural Disaster
Depending on the location of a property, a home policy may or may not include coverage for natural disasters automatically or to the extent needed. Insurance coverage for catastrophic causes of loss such as earthquake, flood, landslide, mudslide, and sinkhole is typically secured by a special endorsement or through separate policies. 
Pet 
For many, pets are more than just a furry companion – they are often seen as bonafide family members. To protect them from illness or injury, pet parents should consider comprehensive pet insurance. Some policies offer options with flexible co-payments, limits, and deductibles. Click here to learn more and obtain a quote for coverage.
Small Business
The small business solutions program provides property, liability, auto, workers compensation, excess liability (umbrella), E&O, and professional insurance coverages for small-to-emerging business owners.  
Specialty Vehicles
Specialty vehicles such as RVs, motorcycles, personal watercraft, snowmobiles, ATVs, and golf carts usually require specialized coverage to properly protect individuals from financial loss and significant liability exposures. 
To learn more about these specialized coverages and to ensure you have the proper insurance protection in place, contact a Marsh McLennan Agency PCS Personal Risk Advisor.