Liability Insurance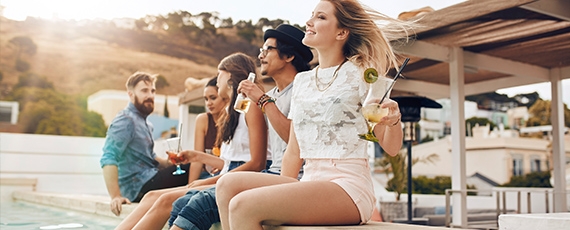 We've all read or heard stories about individuals hit with enormous liability verdicts that eliminate much or even all of their assets. The chances of facing anything like one of these massive lawsuits yourself may seem low. But it's not only the wealthiest Americans who face large lawsuits. In fact, almost any of us could face one someday.
There are many reasons someone might legitimately have a large claim against you for personal damages. These can include a fatality or catastrophic injury in an auto accident, accidental injury that occurs on your property, or accidental damage that you cause to someone else's property. Even reputational damage you may cause by a careless public remark or hasty posting made online can create liability on your part.
Excess Liability Insurance
Personal liability coverage is the most effective protection against potentially devastating financial loss resulting from circumstances like these. Home and auto policies provide basic liability coverage, but the protection they provide is limited in both what they cover and how much they will pay.
That's why additional protection is available through excess liability insurance — sometimes called an umbrella policy. An umbrella or excess liability insurance policy kicks in when the amount of coverage provided by your home or auto policy is not enough to cover a judgment. It also pays legal defense costs for a covered loss.
How Much Liability Coverage Is Enough?
The answer to this question is different for everyone and depends on your unique circumstances. Your current net worth is a good place to start, but you should be aware that a jury or judge has no obligation to render a verdict you can afford to pay immediately. The court is able to attach your future earnings. This means that personal liability exposure puts not only your current but also your future assets at risk.
You should also consider common liability risk factors, such as young drivers in the household or frequent entertaining at home. Something as simple as serving wine at your dinner party can open the door to potential liability claims if your guest then has an accident driving home. A Marsh McLennan Agency PCS personal risk advisor can help you to select the amount of coverage appropriate for you.
Common Sources of Liability Risk
There are countless sources of risk with the potential to lead to a liability lawsuit, but it's important to remember that common activities and circumstances can be the highest risk factors. How many of the following apply to your life?
Teenage drivers.
Domestic employees.
Non-profit board membership.
Social media use.
Home entertaining.
Dog ownership.
Home swimming pool.
A National Trait
Civil lawsuits are a fixture not only of our legal system but also of our culture. Compared to most of the world, the United States has:
More personal injury lawsuits per capita.
A higher verdict rate.
Larger individual judgments.
Larger average judgments.
To learn more about excess liability coverage and to ensure you have the proper insurance protection in place, contact a Marsh McLennan Agency PCS Personal Risk Advisor.