Homeowners Insurance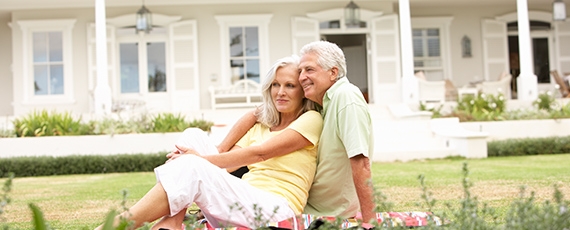 Seeing your home damaged or altogether destroyed is a devastating experience. You might not think that things can get any worse until you learn that your homeowners insurance does not respond as you expected. Unfortunately, many homeowners mistakenly believe that all homeowners insurance policies are the same without considering if their coverage is appropriate. 
Dwelling
Whether you live in a custom-built luxury home or a historic home constructed with materials and craftsmanship that are hard to find, you will want to know that if your home is damaged, your homeowners insurance policy will pay for the costs to have it rebuilt and restored to its original condition. Although many homeowners policies offer a replacement cost settlement, they do not all provide coverage for the level of workmanship or quality of materials needed to appropriately restore the superior design and construction elements found in most high-value homes.
The limit of coverage for your dwelling should be carefully considered. It should be based on how much it would cost to rebuild your home. This amount often varies significantly from the market value or amount you could get if you sold your home. Some insurance companies provide additional protection by offering a guaranteed or extended replacement cost feature and will pay rebuilding costs even if the costs exceed your policy limit. If a catastrophic loss such as a hurricane, tornado, or wildfire causes widespread damage, it is likely that building costs will escalate due to a temporary shortage of contractors and building materials. This additional feature provides you with peace of mind that you are protected.
Other Structures
Most homeowners insurance policies provide a limited amount of coverage for other structures such as a detached garage. This coverage limit may need to be increased if you have other structures, such as a guest house, that exceed the limit provided.
Contents and Valuable Possessions
Many people underestimate how much it would cost to replace the contents in their home. Careful consideration should be given to determining the amount of coverage that is right for you. Although many policies provide a replacement cost settlement for contents, the coverage is not always the same. Many carriers will pay you based on the depreciated value until you replace the item. This may not matter much if lightning strikes your house and damages a television. But consider if a fire spread through your home, destroying your possessions. Receiving a cash settlement for the full value of your contents is preferable to having the additional burden of maintaining and submitting receipts for all your purchases.
Additional coverage may be need for certain items including jewelry, fine art, antiques, furs, and wine collections. Valuable-articles coverage provides protection against loss or damage to your prized possessions.
Personal Liability
A standard homeowners policy can include a limited amount of personal liability coverage for lawsuits resulting from bodily injury or property damage caused by you or a family member.
It is prudent to confirm that your policy also includes coverage for libel and slander. Also, a small amount of coverage is generally provided for medical payments for a guest who is injured while at your home. You do not have to be negligent for medical payments coverage to respond.
The liability coverage provided on a homeowners policy may not be enough to adequately protect wealthy individuals. Additional coverage can be obtained through a personal excess liability or umbrella policy. In addition, the risks related to the employment of domestic employees (housekeeper, nanny, personal assistant) create unique risk that may require special insurance such as workers' compensation and employment practices liability.
Marsh McLennan Agency Private Client Services provides a highly personalized experience to protect your property and lifestyle. By understanding your unique needs, we can provide recommendations and offer choices so that you can select the homeowners coverage that is right for you.
Storms and Natural Disasters
If your home is in an area at risk for natural disasters — such as hurricanes, earthquakes, or tornadoes — you will want to ensure that your policy includes protection from these exposures. And regardless of where your home is located, you should consider obtaining coverage for flood.
Other Considerations
If you are not able to reside in your home while repairs are made after a loss, does your policy provide adequate coverage for your additional living expenses for lodging and other expenses to maintain your style of living?
Expectations of comfort and convenience contribute to the trend of technologically sophisticated residences. Additional insurance coverage can protect you against loss due to sudden and accidental mechanical breakdown of your household equipment. In addition to providing coverage for the cost to repair or replace damaged equipment, this coverage may include extra expense coverage to pay for the costs incurred for temporary repairs and increased expenses that are necessary to maintain your standard of living.
To learn more about homeowners coverage and to ensure you have the proper insurance protection in place, contact a Marsh McLennan Agency PCS Personal Risk Advisor.