Personal Cyber Insurance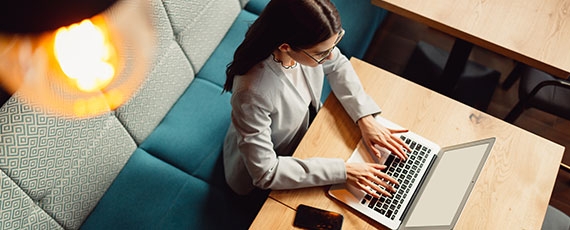 From large-scale, highly publicized data breaches to more individualized cases of fraud, it is clear that cybercrime is on the rise. It has been named as the most concerning risk by family office clients, as well as by business leaders in advanced economies, and it is the risk most likely to intensify. In addition to taking steps to mitigate your risk and protect your personal data, the insurance marketplace offers several solutions that can help protect you and your family.
What is Cybercrime?
Cybercrime is defined as any criminal act that involves technology surrounding networks – including the Internet – computers, programs, and data that may be vulnerable to unauthorized access. The most common types of cybercrime include identity theft, credit card/banking fraud, and social networking scams. 
Affluent individuals and families are attractive to cybercriminals because of the potential to tap into valuable assets, and their complex lifestyles provide multiple opportunities for exposure to cybercrime. 

Real-World Examples
Criminals are becoming more advanced. For example, after discovering a wire transfer of more than $200,000 from his account, one victim contacted his bank and learned that the criminals had not only forged an email requesting the transfer, they also redirected his cell phone number to confirm the amount and wire instructions to the bank.

Ransomware and cyber extortion threats, where thieves threaten the loss of computer data or dissemination of personal information, are also becoming more and more common. Another victim was browsing online when a pop-up window appeared stating their computer would be locked, and all files would be deleted unless a hefty ransom was paid with virtual, untraceable funds within 24 hours.
Personal Cyber Coverage
Many specialized insurance carriers already include some level of coverage for cyber-related incidents in homeowners policies. This may address the loss of data after the introduction of a virus or malware, funds stolen from a financial account, or damages if you are a victim of libel or slander related to an online product review or personal blog. However, coverage amounts are often limited to $10,000 or less, and cyber risk scenarios are becoming more complex, leaving potential gaps in coverage.
Understanding the evolving nature of cyber threats, some insurers have introduced separate cyber protection options. These specialized coverages offer additional features such as:

Reimbursement for financial loss resulting from incidents of online and offline fraud and cyber extortion,
Real-time assistance with cyber attacks,
Identity theft protection and monitoring,
Data restoration,
Cyber extortion threat reimbursement,
Access to cyber consultants for you and your family,
Diagnostic tools,
Cyber risk assessments,
Crisis management and reputation restoration, and/or
Cyberbullying expenses, such as psychiatric care, temporary relocation, and a digital forensic analyst.
For family office clients and individuals who own small businesses, cyber threats can easily affect related corporate operations. There are separate risk management strategies and insurance solutions available to help protect these business exposures. Cyber coverage may be available as a policy endorsement to the commercial insurance program, or as a stand-alone solution depending on the size and the type of operations. It is important to include both personal and business cyber risk management and insurance solutions as part of the overall insurance program.  
Preventing and Preparing for Risk
 As cybercriminals continue to devise new schemes, it's important that you and your family are aware of the risks you face. There are also a number of preventative measures you can take to avoid becoming a victim of cybercrime. Visit our interactive cyber compendium and talk to a Marsh McLennan Agency PCS personal risk advisor to assess your risk and learn more about the solutions available to protect you and your family from significant loss.