Aviation Insurance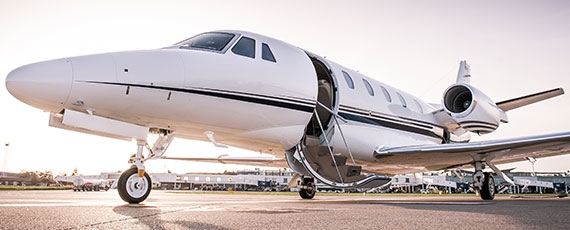 Whether you're flying a G36 Bonanza or a Cessna Citation X, owning a plane creates specialized aviation insurance needs. Owners of private aircraft may have exposures from investments in airports, hangars, aircraft, and charters. There are insurance products for each exposure as well as products for related risks involving employees and product liability.  
Marsh's MACH 4 aviation insurance policy provides best-in-class protection for various levels of risk, including expanded coverage, exclusive services, and enhanced terms and conditions, including worldwide territory, optional mechanical breakdown coverage, and more. 
Client Profile
The MACH 4 program is scalable to support small personal and business fixed-wing airplanes up through top-tier corporate flight departments.
Private aircraft owners

Corporate aircraft owners

Liability limits of $750 million or less

Hull values up to $80 million
Unique Features
In addition to several innovative coverage inclusions, clients can benefit from these exclusive MACH 4 aviation insurance features:
Broad, scalable coverage

Underwriting advancements 

Rate guarantee*


Client dividends 

Safety & Loss Control services 

Exclusive insight and benchmarking data 
Whether your interest is personal or professional, owning and/or piloting a private plane can be a time saver, a worthwhile investment, and a passion. Because of the unique uses, features, and regulations associated with personal aircraft, it's imperative to obtain appropriate insurance coverage to protect this distinctive asset as well as its passengers and contents. 
Please contact Marsh McLennan Agency Private Client Services and we'll work on your behalf with the experts within the Marsh Aviation & Aerospace Practice to create a customized plan to address your aviation exposures along with the rest of your personal insurance needs.
*Three-year rate guarantee available if certain criteria are met and provided no change in hull value, liability limit, or exposure.