Top Three Yacht Insurance Considerations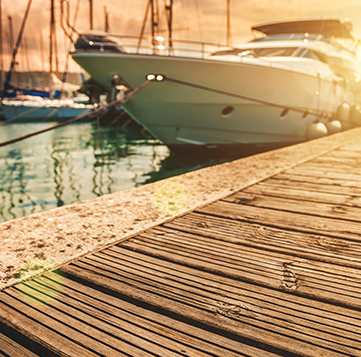 Luxury yacht owners face the unique challenge of protecting a high-value asset that is a home, a vehicle, an investment, and sometimes even a workplace if you have staff and crew onboard. Its uses are varied and its exposures are complex — ranging from fundamental hull and machinery coverage, to workers' compensation and crew medical coverage, to liability, to contents, including furnishings, art, and varied tenders, and more. Ensuring the yacht, its owner, passengers, and contents are properly covered can involve complicated risk management strategies. Here are the top three insurance considerations for yacht owners.
1. Navigation Limits
One of the benefits that come along with owning a yacht is the freedom to travel on your own schedule and explore parts of the world in a way that most people don't get to experience. However, as you travel in and out of various waters, you and your yacht will be subject to the varied jurisdictions' regulations, which can change often. 
You'll need to define your navigation plans ahead of time to obtain proper coverage — will you stay on the East Coast of the US, or expand your travel into the Caribbean or even the Mediterranean? If you change your plans and decide to venture down to Mexico, you may find yourself without coverage in the event of an accident unless you've arranged for specific coverage beforehand. If you are traveling to Cuba, obtaining insurance for your yacht to transport authorized travelers requires additional considerations. 
It's always important to outline your plans so that your personal risk advisor can seek coverage terms that include navigational limits for your destination and coverage terms that are compliant with US regulations and international travel requirements, such as those outlined in the Nairobi Convention that went into effect in 2015.1
2. Pollution Coverage
In addition to property and indemnity coverage as well as basic liability, the issue of pollution liability is an important consideration. You are likely aware that under federal law, it is illegal to discharge — even unintentionally — oil, fuel, or other types of hazardous substance into US navigable waters. If your boat has a spill, you'll be responsible for the cleanup and damages in addition to hefty fines. Although some pollution coverage is included in a basic yacht policy, this rarely covers penalties or services related to decontamination. There are specialized carriers that offer expanded policies with additional benefits, including damage assessment, clean-up assistance, defense in case of litigation, and negotiating and/or covering fines and penalties.
3. Safety and Security
Safety is a worldwide concern and traveling by yacht is no exception. Seasoned sailors and yachtsmen understand the potential risks and make plans that involve taking appropriate precautions. Of course, accidents do happen and the most effective emergency plans incorporate insurance coverage that includes benefits such as emergency assistance, towing, search and rescue, and evacuation for medical emergencies, to name a few. Although rare, there are also risks of piracy and kidnapping when traveling on the open seas. Proper insurance protection can help provide service and assistance should one of these unfortunate events occur.
Talk to Your Personal Risk Advisor
Ensuring you and your yacht are prepared and protected is not only limited to these areas. There are many considerations that will affect your risk management strategy. Where will you keep your yacht? Will you live aboard for part of the year? How will you equip the yacht and what possessions and valuables will you keep on board? What crew will stay aboard? Will you charter your yacht or use it for social gatherings? These are just some of the areas to address with your personal risk advisor and factor into your decision making. 
References
1A regulation from the Nairobi Convention went into effect in April 2015 and requires vessels traveling within certain international waters to carry wreck removal insurance.