Retire with Confidence: How to Structure a Personal Insurance Program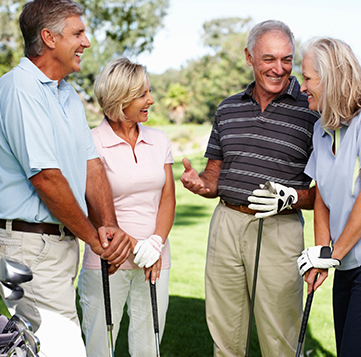 Financially successful couples and individuals in or near retirement face some of the most complex decisions about insurance at any time in their lives. While health and long-term care insurance usually top their list of concerns, personal property and casualty insurance, including homeowner, automobile and liability coverage, also deserve a thorough review. They play a key role in two overriding issues during retirement: wealth protection and expense management.
From a wealth protection standpoint, the most serious threat to net worth involves exposure to liability lawsuits from a variety of causes—auto accidents, slips and falls at home, disgruntled domestic staff, a small side business, volunteer work at a favorite charity, and more. Awards and settlements from liability lawsuits can reach tens of millions of dollars, yet more than 40 percent of wealthy households carry less than $5 million in coverage, according to an ACE Private Risk Services study.
Another major threat involves property loss at home. Most successful people in or near retirement have full equity in their main residence and other properties they may own. Although this equity typically represents a large portion—if not the largest portion—of their net worth, many do not carry enough insurance to fully rebuild their home after a total loss. The contents of the home can also be significantly underinsured. A study of high value homes by ACE found that nearly half had insufficient coverage for contents, and the average amount of underinsurance was $600,000.
Home contents may also include collections of fine art, jewelry, wine and other valuable items that have taken years to amass. An ACE study of wealthy households found that 94 percent collected valuable objects, and the average value of the collections was $1 million. Yet nearly 40 percent did not have all of their collections insured with a valuables policy.
From an expense management perspective, financially successful people in or near retirement often overlook easy savings opportunities in their personal insurance program. They carry policy deductibles that are too low. They fail to take advantage of package discounts by combining their policies with one carrier. They do not claim credits for alarm and other safety systems in their homes and autos, and they insure rarely driven classic cars with standard auto policies.
To help retirement planners and their clients address these issues, this white paper presents 13 steps to strengthen wealth protection and reduce expenses when working with an independent insurance advisor on a personal insurance program. In combination, these steps can maximize the value of insurance expenditures and help financially successful people prepare for and thrive in retirement.