Liability Exposures Related to Your Children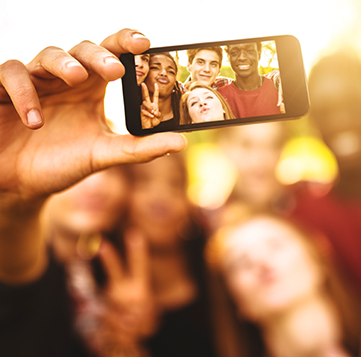 Your auto insurance premium is likely to go up once your child is a licensed driver, but teen drivers are just one risk minors may create for your pocketbook and lifestyle. Their use of social media, hosting their friends on your property, or even something as common as going away to school can create exposures that can ultimately affect your liability. In addition to exercising responsible parenting practices, obtaining personal excess liability coverage may help protect you and your family against significant financial loss in the event your child makes a poor decision that affects others. 
Social Activities
The property owner and parent assume responsibility when children have friends over to your house regardless of whether or not you are present. There are unfortunately many examples of court cases that hold the parent liable for the activities of minors on their property, whether it's a teen who sneaks into your liquor cabinet or an injury resulting from recklessness. It's important to set limits and expectations for your children regarding their behavior and their guests. And as much as you trust them, it's imperative to take precautionary steps to avoid accidents. Put away and lock up dangerous items such as weapons, prescription drugs, and alcohol, and pay attention to your child's activities, especially in the pool or on a trampoline, which are sometimes specifically excluded from insurance policies. Check with your insurance advisor to find out if you are covered and seek other insurance if you are not adequately protected.
Social Media Activity
Teens, and even pre-teens, are often quick to judge and let the world know about it via social media, yet they lack the real-world knowledge of their post's potential ramifications. Despite any individual privacy settings — or the premise from some apps that the post will "disappear" after a certain amount of time — most social media terms of service agreements indicate the understanding that personal information will be shared with others, and any content submitted is public by default. Questionable photos and derogatory words not only put a child's character at risk, but could potentially affect their parents' reputation, relationship to clients, business activity, board affiliations, and more. Help your children understand these risks and teach them to be smart about what they say and post online. 
Operating Vehicles
Teenagers behind the wheel are known to be more distracted — by texting, chatting with passengers, or using any mobile device. Talk to your teen about these serious concerns and encourage them to take driver training courses, which could also help lower your insurance premium. 
In addition to automobiles, it's important to be aware of the risks associated with teenagers operating other vehicles such as boats, personal watercraft, ATVs, and golf carts. Some states require separate licenses or have minimum age restrictions to drive specialized vehicles. Educate yourself before allowing your teen or their friends to use any specialized vehicles that you may own.
Students Away at School
When your child heads off to college, they may technically be considered an adult by age, but if they are living in your family's secondary residence or driving a car owned by you, you may be liable for their accidents. When your child is no longer a resident of your primary household, you can't rely on your insurance to respond. 
It's important to have a conversation with your personal risk advisor at this point to discuss which family members have access to which homes and vehicles to help make sure your policies are properly structured. It might also be a good time to help your child understand their potential risks, determine their own insurance needs, and put their own program in place.
Protecting Your Family
The basic precautionary measures of parental engagement and communication are the most valuable tools to protect your children and yourself. Further, although it can't address every risk, arranging proper insurance coverage can help your family avoid significant financial loss due to a child's potential misstep. 
To learn more about liability exposures related to your children and to ensure you have the proper insurance protection in place, contact a MMA PCS Personal Risk Advisor.