Managing Home Renovation Risks for High Net Worth Homeowners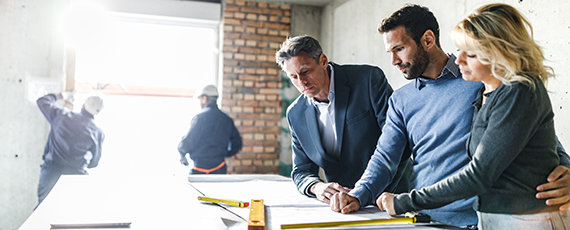 Many families look forward to expanding or remodeling their home as a chance to improve their lifestyle and make a home truly theirs after purchasing it from someone else. But too often the renovation process becomes more arduous, expensive, or risky than necessary — especially for owners considering major work to a custom-built home. While many homeowners consult with their financial advisor to evaluate the associated costs and financing options, far too few turn to their insurance agent to assess the risks. Consequently, they may unwittingly expose themselves to uninsured property loss, liability lawsuits, and family safety threats.
These risks range from the abandonment of projects partway through by contractors experiencing financial problems to kidnapping and extortion schemes perpetrated by workers with unknown criminal pasts. Other perils include the theft of building materials or valuable home contents during the construction phases, damage to the home caused by fire or weather, health issues deriving from all the dust and other airborne particles caused by sanding, sawing and plastering, and the vulnerability of family members' personally identifiable information to a data breach.
Numerous examples also abound of contractors who failed to carry enough workers compensation and liability insurance, putting the homeowner on the hook for the cost of worker injuries and construction defects, among other dire exposures.
Even after a major renovation is completed, there is the risk of not having appropriate or enough insurance coverage to address improvements to the home and new contents. Indeed, the list of financial and personal threats is a long one, making proper counsel from an insurance agent critical at all stages of the project.
In this white paper, the three phases of a major home renovation project — before, during and after construction — are addressed from the standpoint of the respective risks and action steps to mitigate the exposures.