Kidnap and Ransom – Issues to Consider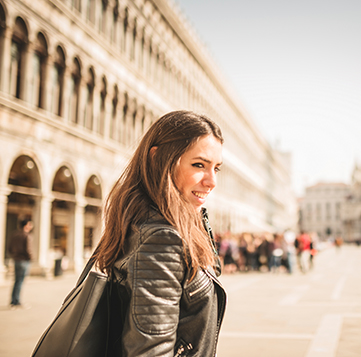 With more people traveling abroad for business, pleasure, or to establish an additional residence, the threat of facing a kidnap, ransom, or extortion incident continues to increase. Abductions can also happen from home, work, school, or when in route. Having a kidnap and ransom (K&R) policy in place enables one to mitigate the potential losses associated with these threats.
In addition, should the unthinkable occur and a kidnapping or extortion incident take place, a family that has examined the issue in advance may have greater ability to control and contain the incident, improving the outcome and likelihood for the safe return of a family member.
Some events typically covered by a K&R policy include:
Kidnapping for ransom.
Threats to kidnap, injure, or kill for ransom.
Wrongful detention/holding under duress without a ransom demand.
Extortion to divulge confidential or private information.
Hijacking of an aircraft, motor vehicle, or waterborne vessel.
One of the primary benefits of this coverage is having access to an experienced crisis management team. K&R insurers are able to immediately engage consultants in security/crisis response firms who specialize in resolving these types of incidents. These firms provide advice in managing incidents and negotiation.
In addition to reimbursement for a ransom payment, a K&R policy is designed to cover related expenses, such as security/crisis response firm consultant fees, and reimbursement for additional expenses related to an insured event, which may include rewards to informants, travel and accommodation costs, legal advice, and medical or psychiatric care.
A Complex Decision
Security experts generally suggest that a family first objectively evaluate the potential for any of its members to be a target for a kidnapper. Next, a basic decision regarding payment in the event of an actual kidnapping should be agreed upon by all. A decision will focus on whether to:
Pay the ransom requested.
Negotiate the ransom demands.
Refuse to pay any ransom at all.
With the lives of individual loved ones at stake, security experts usually agree it is best for the family to be prepared to pay ransom demands. However, advisors also add that negotiating the ransom demands, as opposed to meeting the terms initially demanded by the kidnappers, has proven to be the safest way to ensure the safe return of loved ones. Generally, security firms have found that reaching an accommodation through negotiation is achievable in most cases even with unsophisticated kidnappers.
While it is in the family's interest to negotiate ransom demands, it should be mentioned that many authorities and governments oppose the payment of any ransom and refuse to negotiate ransom demands. In the event of a kidnapping, ransom, or extortion incident, a family would face making many such complex decisions.
Help is Available
Security firms whose expertise is dealing with kidnap, ransom, and extortion have offices in many countries, and they offer a range of risk analysis programs and other security services. Many of their representatives have prior experience working for agencies such as the CIA, FBI, Department of State, Special Forces, and military intelligence. Since kidnappers consider a security-conscious individual a "hard" target, they will likely avoid him or her for a more unassuming target.
Most firms will offer to do a comprehensive analysis to determine the family's level of risk and provide their expertise on preventative measures to take. Security firms also will assess a family's level of risk for being a target, and will help the family to determine what its response should be to a kidnapping, ransom, or extortion incident.
Kidnap, ransom, and extortion insurance programs are available to provide the most appropriate level of coverage to meet the client's particular needs. These policies may include reimbursement of payment for ransom demands, along with payment for the fees of experts who help to resolve a kidnap, extortion, product extortion, cyber extortion, detention, or hijack event where a ransom demand is made.
Advice From a Trusted Personal Risk Advisor
If any of the following red flags apply to you, your first step should be a conversation with a qualified Personal Risk Advisor. By taking this step, you'll be on your way to a more secure future.
High-visibility profile and lifestyle?
Actual or perceived position of power?
Travels abroad for business or pleasure?
Travels via private vessel on the sea or by air?
Family members who reside overseas for an extended period of time, including children studying abroad?
Concerns about the increasing danger of abduction or extortion?