Insuring Your Financial Future Against Personal Liability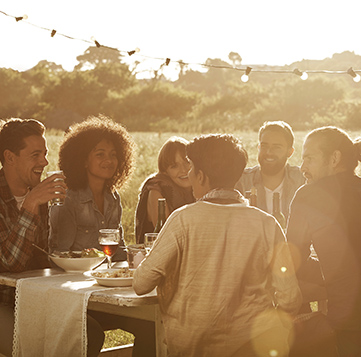 As you're planning for and working toward a bright future, it's easy to underestimate the impact that a potential liability lawsuit may have on your personal financial plan and your future. Although it's usually the multi-million-dollar verdicts that make headlines, comparatively smaller ones — perhaps even those in the hundreds of thousands — are unfortunately common and can still have a considerable effect on your fiscal health for years to come.
A National Trait
Compared to the rest of the world, the United States has:
More personal injury lawsuits per capita
A higher settlement rate
Larger individual judgments
Larger average judgments
Like it or not, civil litigation is a common practice not only of our legal system but also of our culture. Personal liability coverage is one potential solution to protecting yourself from significant financial loss due to an unfavorable settlement or legal costs needed to defend against an unfounded lawsuit.
Do You Take Part inThese Activities?
You don't need to engage in especially dangerous or risky endeavors to make excess liability coverage an intelligent addition to your insurance strategy. In fact, some of the most common activities can potentially lead to a substantial liability loss.
Entertaining
Having guests in your home, especially when alcohol is served, can open the door to potential liability claims, even after your guests leave. Also, with video- and audio-capable smart phones everywhere, very little is "just between friends" anymore. An otherwise harmless private remark made at a party can become defamation if recorded and posted online.
Social Media
And that's not the only way social media can create personal liability. A negative Facebook® post or even a comment someone else posts on your page could become grounds for a lawsuit. In fact, the online world — and social media in particular — are so new that a substantial set of liability case law does not yet exist for this medium. That means verdicts and judgments can be even harder to predict.
Outdoor Pursuits
Seemingly low-risk activities such as riding your bike can cause serious injury or even death should an accident with a pedestrian occur. The same can be said for other activities such as boating, hiking, or kayaking. Even walking your dog may pose a risk — dog bites account for more than one-third of homeowners liability claims and average more than $37,000 per claim.1
Driving or Renting a Car
Most auto policies provide coverage if you are driving in the US or Canada, but if you are planning to drive while traveling elsewhere, you need other liability coverage. If you live in an urban area and don't own a car, a personal excess liability policy might be helpful in the event of an accident while driving a rental.
Expert Advice
Some level of liability coverage is typically included as part of a renters, homeowners, or auto insurance policy, but the limits may not provide adequate protection in the event of a lawsuit. To determine if a personal excess liability policy is necessary, it is prudent to examine your risks and have a discussion with a qualified personal risk advisor. Engaging an insurance expert who can take a comprehensive look at your lifestyle and potential exposures, and provide personalized recommendations will allow you make informed choices and obtain the most appropriate coverage for your needs. Having an insurance program in place that is designed to help avoid potential financial loss due to a liability settlement will help protect your financial future.