Condo and Co-Op Insurance Considerations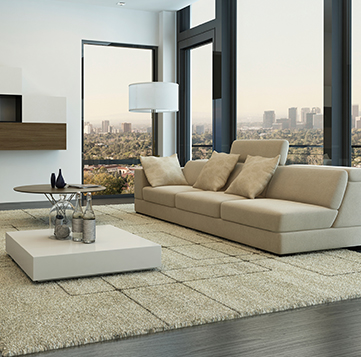 Living in and maintaining a condo or co-op in some respects may be simpler than a single-family house. You don't have to worry about maintaining the building structure, the landscaping, or arranging for major exterior repairs. But when it comes to protecting yourself and your property, personal insurance considerations for these multi-unit dwellings may actually be more complex.
Policy Alignment
Most condos and co-ops have monthly association fees that subsidize various common services, including insurance. These association master policies insure the building, common grounds, such as the lobby and parking garages, mechanical systems, including air conditioning and elevators, and often times building security. The complexities arise when making sure your insurance coverage melds with the cover of the association, leaving neither gaps nor overlaps.
It is important to understand each party's responsibilities. However, the association's risk may turn out to be your risk if you are assessed for a high deductible or for an uncovered loss to the building or common areas. The Covenants, Conditions & Restrictions (CC&Rs) or bylaws specify insurance requirements and responsibilities for the unit owner. Some association policies may cover certain interior items, such as plumbing fixtures, kitchen cabinets, and wall and floor coverings, but only as originally installed. If you or a prior owner made any renovations — such as updating a kitchen or bathroom with granite countertops or replacing carpet with hardwood floors — you'll most likely need to change your own policy to protect those upgrades. 
The unit owner is generally responsible for insuring their personal possessions as well as everything from the unfinished interior walls inward. Talking to a personal risk advisor can help you determine appropriate coverage for your unit and belongings, including furnishings, clothing, artwork, collections, and more. 
Additional Considerations
In addition to insuring your unit and its contents, there are several other important considerations:
Personal Liability
Liability is of particular concern when living in multiple-unit dwellings, since an incident in your condo or co-op could easily cause damage to another unit. Smoke from a kitchen fire may spread throughout the building, or a broken dishwasher or icemaker could easily cause water damage to other units in the building. Be sure to coordinate your coverage with other policies you may have, such as personal excess liability, i.e., an umbrella policy.
Rental Properties
If you plan to rent out your condo or co-op for even part of the year, it's important to go over the details with your personal insurance advisor. Depending on the length and frequency of the rentals, your unit may require special coverage, potentially even a business policy.
Disaster Assistance
In the event that your unit is uninhabitable — perhaps due to a fire or other covered disaster — and you must find temporary housing, many policies include coverage for additional living expenses or loss of rents. Depending on the disaster, some associations may impose an assessment to pay for repairs to common areas or building elements specific to your unit such as a sliding glass door or window. These expenses may be covered by your condo or co-op policy as well.
Flood Insurance
Flooding can happen anywhere and when it does, even condo or co-op unit owners on high floors above ground level find that they can be displaced when elevators and other building equipment fails to work. Those close to a shoreline can be at even greater risk — flooding can cause structural damage to the foundation and the building that affects all unit owners, regardless of whether they are on a high floor. 
Flood insurance may be available through a private insurer or through the National Flood Insurance Program (NFIP). Understanding what coverage is provided by the association is important to avoid a duplication of NFIP coverage and ensure that maximum limits are not exceeded. In the event of a flood loss, NFIP coverage applies first to damages to common elements and then to the unit owner's damages. 
Difference in conditions coverage may be available to broaden the coverage available through the NFIP. This can pay the difference between a claim settlement based on the actual cash value and the replacement cost value of your property along with extra living expenses. Excess flood coverage may also be available to protect the full value of your property.
Expert Advice
Owning a condo or co-op creates unique insurance needs. Be sure to seek guidance from a trusted insurance advisor who can help you to understand your responsibilities and offer customized solutions that fit together with your other insurance and any building coverage obtained by the association. It's crucial to align your unit coverage with the rest of your insurance program. Working with an insurance expert who can coordinate all of your personal insurance needs will help you avoid gaps and overlaps. 
To learn more about coverage for your condo or co-op and to ensure you have the proper insurance protection in place, contact a Marsh McLennan Agency PCS Personal Risk Advisor.