Working with a Contractor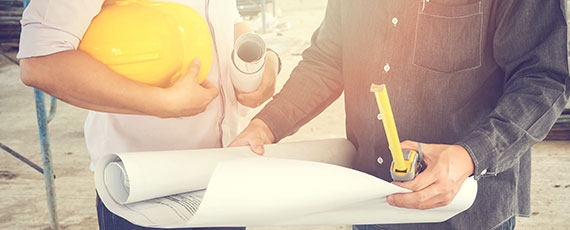 Beginning the recovery process after a natural disaster, fire, or other loss to your home can be daunting. Marsh McLennan Agency Private Client Services (MMA PCS) Claims Analysts provide claims advocacy and expertise to help you through the claims process. We also want to help make sure you have the proper tips and tools as you hire the right contractor to help you and your family rebuild your home.
Keep these considerations in mind when working with your contractor to repair property damage.
Choosing a Contractor
Request multiple, detailed estimates from reputable companies specializing in the same services. This should include references and examples of their work.
The contractor should be appropriately bonded. Surety bonds provide assurance that contractors will perform the work and pay specified subcontractors, laborers, and material suppliers.
For contractors and repair service providers, please visit the Better Business Bureau (bbb.org) and learn more about their company's reliability and their authority to do business in your state.
Insurance Considerations
Advise your Client Advisor in advance of any construction or renovation projects.
Before you enter into a major construction contract, speak with your Client Advisor as the insurer may require certain loss mitigation controls be in place.
Don't sign documents that contain a waiver of subrogation clause or hold harmless agreement. This may affect how your insurance responds and cause you to take unnecessary responsibility for losses that may occur during the course of construction.
Obtain a certificate of insurance to verify that the contractor or service provider has general liability insurance and workers' compensation insurance. It is prudent to contact their insurance provider to confirm that coverage is in force and the aggregate limit has not been eroded by prior claims. Depending upon the size of the project, it is advisable to verify that the contractor also has excess liability coverage.
Avoid Scams
If you are approached by someone offering to help repair your property or to assess damage, it is important to exercise caution. Never feel forced into making an immediate decision, and do not be fooled by deals or discounts that are only available for a limited time.
Do not sign any contract before reviewing it carefully. Never let anyone recite the terms of the contract either; read it for yourself and make sure the services offered are consistent with what was discussed.
Do not make any deposits or down payments before doing your research and feeling confident in the company you have chosen.
Do not make cash payments, and do not pay any subcontractors directly. Payment should be made through your general contractor.
Inspect all work prior to making final payments.
Price gouging, which is the act of selling necessary goods and services at a price much higher than what is normally deemed reasonable, is illegal and should be reported to local authorities.
If anyone claims to have already performed work on your property and is demanding payment, contact your local authorities immediately.
Choosing your contractor is possibly the most important decision in the construction process. It is important to make sure the contractor is reputable and properly insured in order to protect you, your family, and your property from further losses.