When a Loss Occurs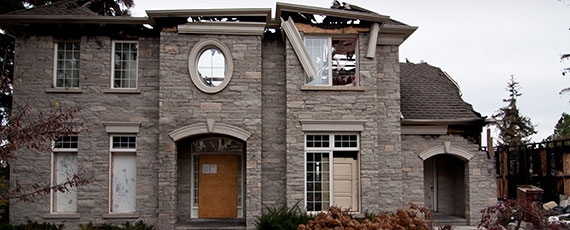 Experiencing a property loss or liability claim can be overwhelming, and the thought of making an insurance claim can seem daunting. There is a need to act quickly, and there are often many things to consider so that your interests are protected. Marsh McLennan Agency Private Client Services (MMA PCS) Claims Analysts provide claims advocacy and expertise to help you achieve the best possible settlement with your insurer.
When you are faced with a loss, it is critically important to take immediate and necessary steps to protect yourself and prevent further damage. As a first step, report the loss to your MMA PCS Client Advisor, an MMA PCS Claims Analyst, or your insurance carrier and report:
Date and time of loss.
Cause of loss.
Location.
Property involved.
Loss estimate, if available.
Complete contact information, including phone number and email, for all persons involved.
Property Losses
If you have a property loss, the following tips will help ensure a smooth claims experience.
When losses are severe, avoid premature guesses, overly optimistic evaluations, or quick settlements.
Separate damaged from undamaged goods and prepare an inventory listing all items.
Take pictures and, when possible, save a portion of the damaged property, such as flooring or carpeting, to document the loss.
In the case of vandalism or theft, notify the police promptly.
Keep detailed records of all expenses and retain receipts.
Insist on detailed invoices for all loss expenses.
Discuss salvage efforts with the adjuster before disposing of damaged property.
Liability Claims
Depending on the situation, you may also have a casualty claim. If another party claims that you are liable for damages, be sure to consider these tips.
Do not admit or comment on potential liability, nor offer a settlement.
Obtain claimant's name, address, email, and telephone number. If there are any witnesses, make sure to get their names, addresses, and telephone numbers.
If emergency services respond, write down the name of the ambulance company and the hospital.
Remember to inform your insurer promptly in the event that an additional witness surfaces after you have filed your initial report.
We're Here For You
Part of Marsh McLennan Agency Private Client Services' commitment to our clients is to act as your advocate, and never is that more important than when filing a claim. From your initial consultation with us, to the design and placement of your insurance, and throughout the claims process, our objective is serving your best interests.
See our article on helpful tips on working with a contractor.