Time for a Cyber Check-Up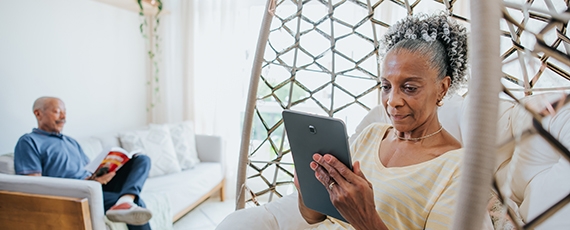 "Global cybercrime has reached such a high level of sophistication that it represents a mature global business sector – illicit to be sure, but one which is continually innovating and getting more efficient," states John Drzik, President, Marsh Global Risk and Digital, in the Marsh McLennan Cyber Handbook 2018. "A new and important turning point has been reached in the struggle to manage this complex risk."
According to the 2018 Global Risks Report published by the World Economic Forum and Marsh McLennan, cybercrime is the top risk for business leaders in advanced economies, as well as the risk most likely to intensify. In fact, cyberattacks are projected to cost firms $8 trillion globally over the next five years, according to Juniper Research.
In the last eight years, more than 7.1 billion identities have been exposed in data breaches[1], not including recent high-profile data breaches of Facebook and Google users. So it comes as no surprise that 30% of our family office clients identified cyber as the risk that has become more important to them over the last few years. Further, many feel that cyber risk is the area they are currently least prepared to deal with.[2]
Protect Your Data in the Cloud
Cloud services, such as Dropbox, Google Docs, and iCloud, transmit and store users' data across the internet. Companies developing devices that use the Internet of Things (IoT) are also using cloud servers to store the data those devices collect. This type of computing is growing in popularity because it allows users access to files from any connected device, but cybersecurity problems are increasing at the same time. All of these types of data and system connections are susceptible to monitoring and interception by unauthorized parties and hackers.
There are some steps you can take to protect your data from getting into the wrong hands when using cloud services or devices that use the cloud:
Be aware of what you're storing in cloud services.
Use different passwords for all your cloud services accounts, and change them all frequently.
Don't answer security questions with information that may be available publicly.
Take advantage of the two-step identification process that most services offer.
Encrypt your data with a third-party data encryption service.
Unlink devices you don't use.
Enable email settings to alert you when new devices gain access to your accounts.
Give Yourself a Cyber Check-Up
The cloud is just one area of potential cyber risk, but the areas that affect the most victims include identity theft, credit card fraud, and social networking scams. Technology evolves rapidly, so individuals should remain vigilant about protecting their information.
Since October is Cyber Awareness month, now is a good time to give yourself a cyber check-up. Read our Cyber Risk and Identity Theft white paper to learn how to better protect yourself, your family, and your lifestyle from cybercrime and its long-lasting effects.
Meeting the Challenge Ahead
As key areas of risk and opportunities evolve, we will continue to transform the way we manage risk. For example, with the continued expansion of emerging technology, we're moving to a place of real-time risk management, where our smart homes, cars, and devices help minimize accidents and loss in tandem.
Staying conscientious about your cyber risks and leveraging the advancements as well as insurance solutions that are available now will help ensure that you and your family are prepared to avoid significant losses and stay safe online.
[1] Marsh McLennan, Marsh McLennan Cyber Handbook 2018
[2] Marsh Private Client Services, 2018 Family Office Benchmarking Study