Are you a diligent employer? Make sure you do these three things.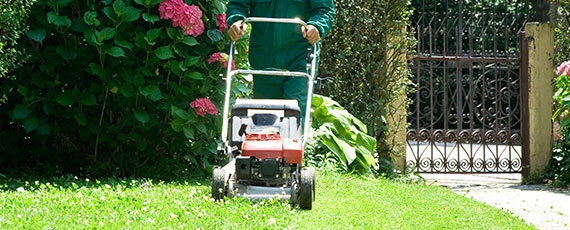 Many families hire employees to help with everything from child and elder care to housekeeping, landscaping, and general property management. In fact, in our recent Family Office Benchmarking Study, we found that more than three-quarters (78%) of family office clients have some type of domestic employee.
If you employ full- or part-time household employees, it's important for you, as the employer, to be aware of your responsibilities. In addition to conducting due diligence such as background checks before hiring, here are three ways to protect your employees and yourself.
1. Use a Formal Employee Handbook
As with any employer/employee relationship, having a formal employee handbook for domestic employees is helpful in setting expectations and mitigating the risk of misunderstandings, performance issues, and conflicts that could lead to lawsuits. An effective handbook should outline responsibilities, compensation, as well as basic working parameters including days of the week, number of hours, and whether travel is required, at a minimum. Although this recommendation is fairly universal, our Study also found only 28% of clients with domestic employees use a formal employee handbook.
2. Know Your Workers' Compensation Requirements
Workers' compensation insurance provides statutory coverage for the cost of medical care and rehabilitation for injured workers as well as lost wages and death benefits for the dependents of persons injured in work-related accidents. Workers' compensation regulations vary widely from state to state, and in some cases, penalties for failing to maintain the required coverage can be severe.
It is critical to be aware that even if you have hired someone as an independent contractor, depending on their income, hours, and supervisory structure, the jurisdiction may classify them as an employee entitled to workers' compensation coverage. At a minimum, take time to understand the laws in your state and purchase the appropriate amount of workers' compensation coverage.
3. Purchase Employment Practices Liability Coverage
Wrongful discharge, discrimination, harassment, and defamation claims represent serious exposures to employers. Various state and federal statutes prohibiting discrimination based on race, color, age, sex, religious beliefs, and physical disabilities serve as a vehicle to bring an action against an employer, including family office managers. Even with the most loyal employees, invested stakeholders, or trusted client relationships, it is unwise to assume they would not bring forth a lawsuit if they feel their rights have been violated.
Most homeowners and excess liability policies do not provide coverage for legal defense or damages that relate to having an employee. Instead, employment practices liability insurance (EPLI) should be secured to cover potential defense costs, settlements, and jury awards related to wrongful employment act claims made by an employee. While 78% of clients employ domestic workers, only 58% of family offices carry EPLI, according to our Study.
In addition to consulting with a knowledgeable insurance broker who can advise on the complexities of workers' compensation and EPLI, we recommend discussing employment arrangements with an attorney.
To learn more about family office risk management concerns and insurance trends, download the 2018 Family Office Benchmarking Study.