The Convergence of Risk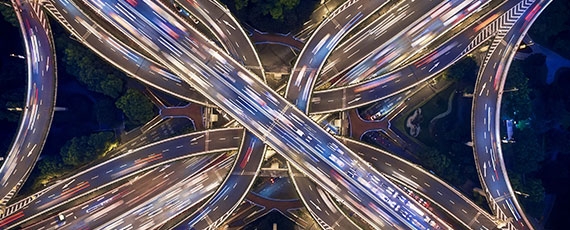 Today, more than ever before, successful individuals and families are facing a convergence of personal, commercial, strategic, and financial risks, with increasing levels of complexity and ambiguity. Working with some of the largest and wealthiest families in the country, Marsh Private Client Services is in the unique position to engage directly with our clients to explore this convergence of risk in greater detail.
A recent in-depth research analysis and survey of our family office client base indicates that the two areas of risk that have become more important to their families are natural disasters and cyber risks. With the recent series of catastrophic events, it is no surprise our sensitivities to these risks are heightened.
In taking a holistic approach to risk, I personally think it's important to look beyond the lens of traditional insurance solutions to understand the psychology of risk and the impact it can have on each of us and why. For example, cybercrimes happen in the shadows, are erratic, volatile, and intentionally enacted by real life "bad guys." These criminals prey on people and make us vulnerable not only to the loss of personal wealth, but the loss of one's identity, with potentially long-lasting consequences, affecting personal finances and safety as well as business operations.
My colleague Katharine (Kate) V. Lyon, Ph.D., a Principal at Marsh's sister company Mercer, notes, "In spring of 2017, the University of Haifa conducted one of the first studies into the psychological impact of cyberattacks. When faced with simulated cyberattacks, participants in the study experienced a rise in cortisol levels, the hormone associated with stress. While this may not be surprising to many, it does validate that there is a genuine physical response to events such as cyberattacks, which can impact the way we perceive, prepare, and respond to such risks. In fact, more than half (53 percent) of the businesses in the United States have been hacked in the past yeari, and seven percent of those businesses spent more than $250,000 to manageii the fallout from such an attack."
By contrast, with many natural disaster risks such as hurricanes and wildfires, we can often see them approaching, but there is nothing we can do personally to stop them. When one fully considers the potential magnitude and scope of loss – complete destruction of homes, displacement of people unable to access their homes, people unable to get to work because facilities are destroyed, business interruption, supply chain disruption – these events lead to an enormous amalgamation of personal, commercial, and community loss. In 2017, as a result of record-breaking hurricanes and wildfires, and one of the most damaging earthquakes on record, insurers paid approximately $135 billion in claims as of early 2018,iii and some forecasts expect this number to reach $160 billion, another record-breaking number. Although the financial costs can be huge, the resulting personal trauma for some may last a lifetime, especially for those who have lost loved ones.

"For individuals, as well as small businesses or family-run organizations," Kate also noted, "having a plan in place for actions that will be taken once the hurricane, wildfire, earthquake, or cyberattack has occurred is the most important way to manage the anxiety associated with these types of events."
 In the months to come, we'll be exploring how combining education, data, and an understanding of the psychology of risk, can help clients with complex personal and commercial exposures regain some level of control and assuage some of the anxiety associated with the increasing ambiguity of risk.
i http://www.insurancejournal.com/news/national/2017/09/29/465954.htm
ii https://www.ft.com/content/6bb70f10-610a-11e7-8814-0ac7eb84e5f1?mhq5j=e7
iii https://www.reuters.com/article/disaster-insurance/corrected-insured-losses-in-2017-most-ever-at-135-billion-after-hurricanes-idUSF9N1OE000, accessed January 4, 2018