The Art of Insuring Fine Art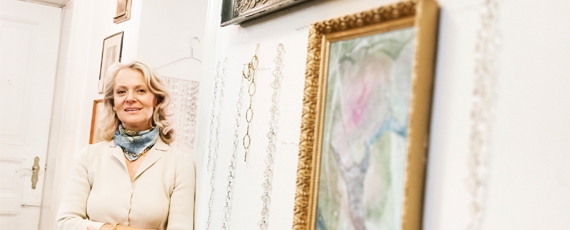 Art as an Investment

It's no surprise that art is seen by many as a viable investment vehicle. Today, wealth strategies are being employed around sizeable collections, requiring estate planning and savvy advice. Collectors are seeking advice about the buying, holding, and selling of art. Art collections are becoming a larger share of some collectors' asset base. Many of these collectors are leveraging growing collections by using them as collaterals for loans. The monies can then be deployed toward other business ventures. 
Contemporary Modern Art Insurance Considerations
Modern living artists and emerging artists are enjoying success as well, commanding record prices for their works. The mediums used are varied and distinct when compared to paintings and sculptures.
Take for example the work of Damien Hirst. Created in 1991, "The Physical Impossibility of Death in the Mind of Someone Living" is one of his best-known works and is composed of a tiger shark suspended in formaldehyde. Works are being created employing materials that may not withstand the test of time. As was the case with Hirst's shark, the material deteriorated over time, and the shark was later replaced with another specimen.
When looking at an insurance policy as a risk transfer mechanism, this poses an interesting dilemma; the gradual and sudden loss exclusion that is present in fine art contracts and includes such verbiage as gradual deterioration, warping, inherent vice, latent defect, wear and tear, etc.
With emerging art and the creative use of different materials, this exclusion is becoming more commonplace in the denial of claims and leaves some art collectors upset and not understanding why their policy won't respond to their loss.
Advice and Consultation
There is vast room for education of what an insurance policy is meant to cover, will cover, and absolutely won't cover. As collectors purchase new and cutting edge works, they need to understand that the purchase of an insurance policy does not protect them against all incidents.
For example, a collector may not be aware of the potential coverage issues for the deterioration of works. These works may need to be conserved and restored more often than usual, to maintain the work in its optimal condition.
There are works, however, that are designed with the intent that they will disintegrate over time and not be the same work created. These are known as ephemeral works. Again, this presents another interesting dilemma. Ephemeral art can be insured for perils such as fire, theft, etc., but as these works disintegrate, this aspect is not covered.
Damage such as fading of color due to a work of art being placed in direct sunlight or an item warping due to heat/cold extremes is also excluded.
Some collectors understand the finite nature of such works and choose not to insure them at all.
Due Diligence and Risk Mitigation
Prior to purchasing a work, a collector should verify the authenticity of the work and its provenance. 
Upon purchase of the work, steps should be taken to ensure its safe handling, packaging, and installation at its new home. Collectors should hire fine art packers, shippers, and installers who are familiar with the handling of fragile and fine works of art. Many fine art claims occur during these processes rather than while at a location, such as a collector's private residence.  
Once installed, staff members should be educated about the special requirements for upkeep and cleaning.  Hanging pieces should have their bracing mechanisms checked periodically to ensure the work continues to be safely displayed. Outdoor sculptures require specific maintenance due to their exposure, which should be adhered to for the long term protection of the art.
Documentation and upkeep form part of an ongoing maintenance. Vetted appraisers should be used, and several copies of appraisals should be kept at different locations for safe keeping. Items should be re-appraised frequently depending on the market for the particular piece.
If residing in a catastrophe area, evacuation planning should be documented and tested prior to an event.
Marsh McLennan Agency Private Client Services can assist art collectors by suggesting vetted service providers and recommending insurance coverage that will provide the appropriate protection and offer lasting peace of mind.
References:
[i] http://www.bloomberg.com/news/articles/2015-05-14/these-10-pieces-of-art-just-sold-for-almost-800-million