Repairing or Rebuilding Your Home After a Natural Disaster: Risk Mitigation and Insurance Considerations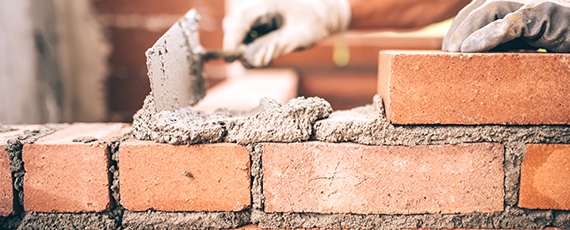 As you begin to make repairs and renovations to your home and property after recent storms, you will likely work closely with your insurance company throughout the claims process. But what if you aren't filing a claim? Perhaps you didn't have flood coverage in place, your wind deductible was more than the loss, or maybe you were just anxious to get started on repairs.
Because a home under construction is highly susceptible to damage and loss, any time you are making repairs or conducting construction work on your home, it is important to communicate with your insurance advisor to help ensure you aren't creating more exposures for yourself.
Risk Mitigation and Insurance Issues to Consider
Before starting a construction project, read our tips on working with a contractor and learn more about protecting your home during renovations and construction.
Most insurance carriers require notification prior to the start of construction or remodeling work to your home or property. Otherwise, some policy terms may change – such as your deductible or the amount of coverage available in the event of a loss during construction.
Your carrier may require that certain steps are taken to mitigate loss during construction, especially if you are not residing in your home while under construction.
Expansions or improvements may change the replacement value of your home. Be sure you have adjusted your insurance coverage accordingly.
Ask your insurance advisor about other risk mitigation steps that may be appropriate during construction, whether that's adding security cameras or taking advantage of special features and benefits of your policies. For example, if building codes have changed, your policy may provide coverage for improvements necessary for the increased cost of compliance and rebuilding to code.
These are just some of the considerations to review with your personal insurance advisor. Although returning your property and life to normal after a natural disaster is not easy, MMA PCS is committed to doing our part to help you along the way. Contact your Personal Risk Advisor for help navigating your coverage and deciding what next steps are right for you.