Protecting Your Home From Windstorm Damage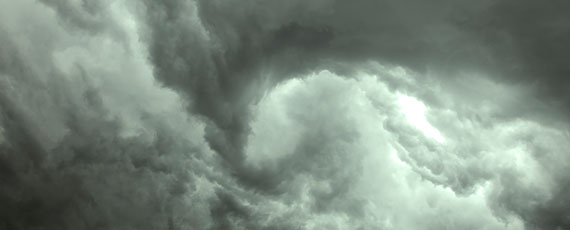 Hurricanes and other storms often have powerful winds that are strong enough to uproot trees, bring down power lines, rip off roofs and exterior walls of homes, and push vehicles off roads. In the event of an approaching hurricane or strong storm, it's important to take as many preventative steps as possible to help protect your family, home, and property.
Before a Storm:
Make a hurricane preparedness plan, assemble emergency supplies, and put together a "go bag." Read these hurricane preparedness tips for detailed recommendations.
Reinforce windows and doors by making sure they are protected with appropriate shutters and impact-resistant glass. Plywood can be used but it should be secured strongly.
Garage doors are often the first structural element to fail and should be reinforced with a storm bar. As an alternative, your car can be backed up against the inside of the garage door (with a blanket or rug between) to help prevent it from buckling.
Address landscaping concerns by removing damaged trees and limbs to keep you and your property safe.
Clear loose objects like patio and lawn furniture and other items that may become flying objects and cause damage to your home.
Secure loose rain gutters and downspouts and clear any clogged areas or debris to prevent water damage to your property.
Keep generators and other alternate power/heat sources outside at least 20 feet away from windows and doors and protected from moisture. Never plug a generator into a wall outlet.
After a Storm:
Return home only when officials say it is safe.
Watch for downed power lines and report them to the proper authorities.
Cover roof damage with tarps and broken windows with plywood to help prevent further damage.
Photograph any damage to your property to assist with insurance claims.
While there isn't time to for major construction renovations right before a storm, in the future you may want to consider building a FEMA safe room or ICC 500 storm shelter designed for protection from high winds and in locations above flooding levels. In addition, you can reduce property damage by retrofitting to secure and reinforce your home's roof, windows, and doors, including garage doors. Structures built to meet or exceed current building codes have a much better chance of surviving a violent windstorm.