Protecting Valuable Gifts Through the Years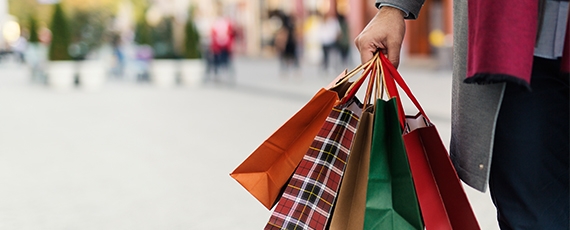 With the holidays right around the corner, a loved one might be planning to surprise you with something on your wish list — like that vintage watch or colorful abstract painting you've had your eye on. Whenever you receive high-value gifts, such as jewelry, watches, art, antiques, or other collectibles, be sure to secure appropriate insurance coverage.

Insurance considerations vary widely depending on the item. Most high-value items won't have adequate protection through a basic homeowners policy, which generally provides only limited coverage for valuables. These items are best protected through separate policies designed specifically for valuables.
Valuable Articles Protection
For valuable pieces of jewelry, you may want to itemize or schedule them on a separate valuable articles policy.  Insurers often provide an agreed value feature, allowing you to establish the values for specified items. Scheduling items is beneficial because it typically broadens coverage and increases the coverage limits on specific, high-value items. You could also choose blanket coverage at a set level of coverage that may include multiple pieces with a per-item limit. There are benefits to either type of coverage depending on your collection and needs.

As with any valuable, creating and maintaining a detailed inventory including appraisals and photos will help you determine how best to protect your collection. Depending on the insurer, appraisals may not be necessary on items worth under $50,000 — though they are always recommended. Because the value of precious metals and gemstones changes with market fluctuations, it's helpful to have items appraised every three to five years and update the values with your insurance carrier to ensure you aren't overpaying.
Contemporary Art Considerations
The mediums used in contemporary art are varied and distinct when compared to classic paintings and sculptures. Many works now are being created employing materials that may not withstand the test of time. Take, for example, the work of Joseph Beuys. Capri Battery, considered to be one of Beuy's last great works, is a yellow light bulb plugged into a lemon. Energy is generated for the light when the lemon acid reacts with the copper. Beuys stipulated that the lemon should be replaced every 1000 hours, but gradually this process ages the metal so that the sculpture deteriorates.1

As collectors purchase or receive new and cutting-edge works, it's important to understand that the purchase of an insurance policy does not protect against all incidents. There may be potential coverage issues related to the deterioration of some works. These works may need to be conserved and restored more often than usual to maintain the work in its optimal condition. The same applies to vintage photographs that are vulnerable to deterioration or even multi-media installations that require certain electronic equipment in order to be viewed.
A personal risk advisor who is knowledgeable about the complexities of protecting high-value jewelry, art, and collectibles can recommend insurance coverage that will provide the appropriate protection and offer lasting peace of mind.
To learn more about the intricacies of protecting valuables and passion investments, download our white paper Protecting Passion Investments: Trends, Insurance Implications, and Risk Management Best Practices.
Reference
1christies.com