Policy Wording Matters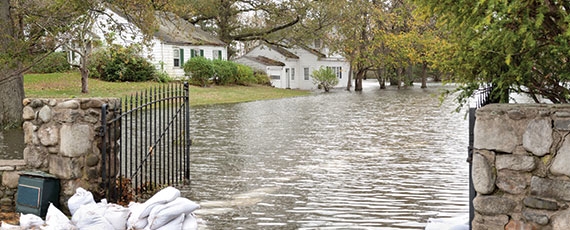 Last year's hurricane season was one of the most devastating and costly on record, and forecasters predict that this year could bring more of the same. No matter what season it is or where you live, it's important to periodically review your personal insurance coverage details, know exactly what's covered and what isn't, and make sure your policy fits your needs.
An insurance policy is a contract, a promise to pay. The clearer an individual's understanding of what their insurance policy says, the more prepared they will be in the event of a claim — yet nearly every major natural disaster brings questions around insurance coverages.
Can You Define That?
Clarity is critical in any definition. For example, if an individual has windstorm coverage, what is the policy definition of "windstorm?" Does it include storm surge or is that part of the flood coverage? Or does the flood definition exclude storm surge events?
Storm surge — which is defined as wind-driven water above the predicted tide — is often responsible for much of the damage from a hurricane or other coastal storm. There is an often-confusing potential difference between storm surge and surface water from heavy rainfall. The National Flood Insurance Program (NFIP), incidentally, does cover storm surge.
Know Your Policy
One way to make sure you are familiar with your policy is to work with your agent, broker, insurer, and other key stakeholders to understand coverage triggers, deductibles, definitions, and information to be collected before and after a claim event.
Whether the damage is from wind, storm surge, flooding, or something else, every storm will cause its own unique damage and bring questions around policy coverage. Before the next storm arrives, make sure you understand key definitions, coverage limits and sub-limits, special coverages and exclusions, and other terms in your policy.
Learn more about flood risk as well as the insurance solutions available in our report, Flood: Understanding the Risk, Navigating Insurance Options.