Personal Risk Management for Your New Lifestyle – Protecting Yourself and Your Assets As You Sell Your Company or Take It Public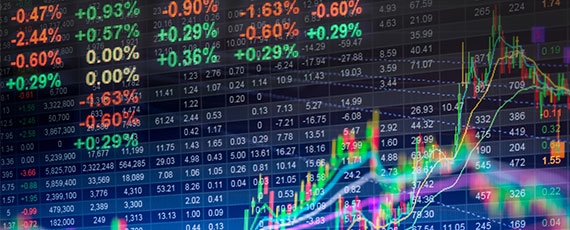 When your company is about to go public or is in the midst of an acquisition, it's an exciting time. Increased wealth will allow you to do all of the things you have planned. During the excitement and planning, it's important to consider that enhancing your lifestyle often comes with increased risk of financial loss.
The complexity of a high-net-worth lifestyle requires a new way of thinking about personal risk. In addition to your immediate needs of speaking with an attorney and wealth advisor, working with an expert personal insurance advisor will enable you to mitigate many of the risks facing your property, family, and lifestyle by implementing loss prevention measures and transferring risk where appropriate through insurance.
Personal Liability

Entertaining guests at home, a teenage child driving your car, and serving on a board of directors are among everyday activities that can expose you to significant legal liability. If you choose to engage in charitable endeavors, for example, your public visibility may make you a target for expensive lawsuits.
An excess liability insurance policy is designed to protect against multimillion-dollar settlements resulting from personal injury, bodily injury, or property damage lawsuits. It's not unusual for liability settlements to exceed $5 million, a typical coverage threshold available from standard carriers. A simple internet search populates a long list of related settlements. A woman walking in a crosswalk was struck by a vehicle resulting in severe injuries and an award of $26.2 million.* Without adequate excess liability limits, a single unintended event can dramatically alter the financial situation of an individual or family.
Personal Property

As you enhance your wealth, it's likely you will consider acquiring higher-end properties and assets and will need a plan to address these expanding areas of risk.
Homeowners – With standard homeowners policies, replacement costs are generally limited and unique features may not be restored with materials of like kind and quality.
Automobiles – Conventional auto policies generally don't provide adequate coverage for the exceptional features of luxury or antique vehicles and are often priced too high relative to the usage of the car.
Collections – The coverage provided through a standard homeowners policy is rarely enough for high-value items such as jewelry, art, and other collectibles.
Luxury Yachts and Private Aircraft – Specialized knowledge is required to address risks associated with owning a yacht or aircraft, and such coverage is not typically available through standard insurers.
As you look forward to the future with anticipation that your family will long benefit from all of your hard work, now is the time to consider the effects that events beyond your control may have on your property and wealth if they're not properly insured.
The issues addressed here are just some of the concerns that may arise as a result of new wealth. By working with a specialist national insurance broker, one experienced  in addressing the unique risks associated with a high-net-worth lifestyle, you will benefit from expertly tailored advice; innovative solutions; and access to broad, customized coverage.
*The information provided regarding verdicts was drawn from a variety of third-party sources considered to be generally reliable, but MMA PCS has made no effort to independently verify any of the third-party data. The verdict information should not be considered typical or predictive of outcomes in other cases or any indication regarding how other insurance carriers would handle similar claims.