Passion Investments: Protecting collections through the generations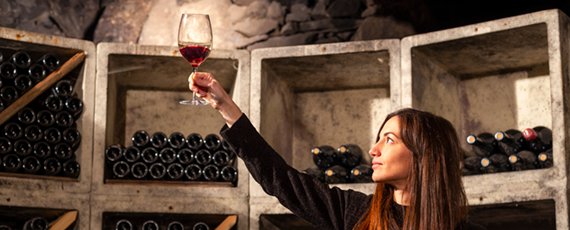 Collections vary greatly as investments, and so do the aesthetic preferences of those who acquire them. Whether the investment is a passion for older collectors—such as Italian Renaissance paintings or classic cars—or designer handbags or celebrity-worn footwear treasured by younger collectors, all generations of collectors have something in common: a need to protect the investments they are most passionate about.
Passion investments continue to attract buyers of all ages, and several auction houses have reported a noticeable increase in younger collectors across multiple collecting categories. The Knight Frank Luxury Investment Index (KFLII)for the fourth quarter of 2021 increased 9% since 2020 and 123% over the prior decade. Leading the KFLII growth in the past 10 years were:
Rare whisky, up 428%
Cars, up 164%
Wine, up 137%
Watches, up 108%
Handbags, up 78%
Art, up 75%
Among these items, whisky and wine might be stored away in climate-controlled environments for later consumption or sale as their value grows, but cars, watches, handbags, and fine art are mobile assets that owners tend to want to keep visible. Newer generations of collectors need to understand the risks of theft, loss, or physical damage to their collectibles.
Growth in collecting
Fine art has been a passion investment for generations of collectors, and recent research shows that younger collectors are putting greater proportions of their wealth into art. According to The Art Market 2022, compiled by Art Basel and UBS, more than one-third of Gen Z collectors (born between 1997 and 2012) allocated over 30% of their wealth to art collections. By comparison, 27% of millennials and 24% of Gen X collectors had similar allocations.
Collectors surveyed by Art Basel and UBS reported making a variety of passion investments in addition to fine art. For example, while 88% of collectors acquired fine art in 2021:
80% bought decorative art
77% acquired jewelry, gems, or watches
71% purchased design works
68% bought antiques
52% acquired other collectibles
45% made sports investments
39% purchased classic cars, boats, or jets
A trend that will influence future collecting is the ongoing transfer of wealth from older to younger generations. Forbes estimates that $30 trillion to $68 trillion will shift from baby boomers to Gen X and millennials. As a result, inherited collections and other assets are expected to fuel more dispositions and acquisitions, especially where younger generations' preferences diverge from those of older collectors.
Among art collectors in 2021, according to The Art Market, younger collectors as a group were more likely to acquire items on impulse or for reasons other than investment. Conversely, boomers were the most likely group for investment-driven collecting, with 21% reporting they purchased art in 2021 primarily as investments, vs. 5% of Gen Z and 11% of millennials. 
Seeking expert help
Regardless of the reason for acquiring collectibles, collectors should remain aware of risks that can erode the value of their collections. Many older collectors, particularly of fine art, work with curators and other experts who assist them in building, transporting, and maintaining valuable collections. Over time, experienced collectors gain deep knowledge not only of the items in their collection but also of how to preserve their value. For example, items in transit are exposed to numerous risks—physical damage being a primary one, perhaps from mishandling or improper packing, along with the possibility of theft or degradation due to climatic conditions.
A personal risk advisor can help collectors at all levels of experience to understand different exposure scenarios and explore options for protecting their passion investments with specialized insurance solutions.
Exposures everywhere
Collections have different exposures depending on their location and use. For example, fine art displayed in a coastal residence could face damage from ultraviolet light, humidity, or windstorms. Classic cars that are occasionally driven or transported to exhibitions can face on-the-road dangers. Jewelry, gems, watches, and designer handbags can be lost, damaged, or stolen when worn or carried in public.
Some collectors may decide to permanently donate collectibles to museums or other institutions, or loan them for temporary display. Typically, responsibility for insuring collectibles remains with their owner until ownership of the items is transferred. If a collector allows insurance on items intended for donation or loan to lapse, loss or damage could result in an uncovered claim.
Another risk scenario arises when blue-chip collectibles are used as collateral for financing. Most major investment banks have fine art departments that specialize in monetizing valuable collections. Maintaining adequate coverage and physical security on items used as collateral are important risk management steps.
Risk management tips
Even as collectors differ in their passions and preferences for certain collectibles, whether a collector is highly experienced or new to the market, the following tips can help them to mitigate risk and preserve their collections:
Consult experts. Working with a personal risk advisor and other experts is strongly encouraged, particularly when planning to make acquisitions, and if a collector wants to dispose of an item through donation or sale. The value of collectibles does change over time, so obtaining accurate and up-to-date appraisals is advised. Using vetted resources for transit, storage, and shipping of collectibles is also an integral component of risk management.
Explore insurance options. Marsh McLennan Agency Private Client Services and our insurance company partners can design effective risk management programs for valuable collections and provide flexible and specialized coverages. Working with a trusted, experienced personal risk advisor is a good way for collectors of any generation to ensure peace of mind.
For more information and tips for collectors of various passion investments, download our report, Protecting Passion Investments.