Now is a Good Time for a Comprehensive Insurance Review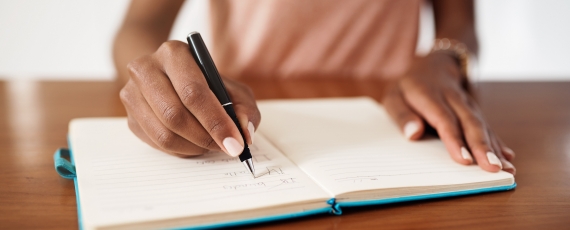 As you reflect on the year (or recent years) behind you and organize your financial matters, contemplate your wealth management plans, and perhaps update trust documents, remember that asset protection is a key component of a comprehensive financial plan. This may be a good time to consider scheduling an insurance program review with a personal risk advisor. Here are a few things worth discussing:
Change in Occupancy
Have you made any changes in your primary residence location as a result of the travel restrictions or social distancing measures? You wouldn't be alone – given recent events, many families have decided to spend more time in their secondary or vacation homes. But there are some occupancy-related questions to consider: Is your secondary home now your primary home? Are you renting your primary or second home to others? If a residence is unoccupied, what measures were taken to secure and protect the property? Is someone regularly checking on the home?
Changes like this may affect how the policy is rated and your insurance program structure. It's important to make your insurance advisor aware of the occupancy change and discuss what security precautions have been put in in place to monitor your home to ensure your coverage is up-to-date and aligned with your evolving needs.
Natural Disaster Coverage Considerations
We are well into hurricane and wildfire seasons. It is important to ensure you fully understand your coverage before a loss occurs. Here are just a couple examples of coverage and risk management considerations to discuss with a personal risk advisor:
Flood Insurance – Many homeowners incorrectly assume that their home insurance will cover damage caused by flooding. However, a homeowners insurance policy does not typically include protection for losses related to rising water including storm surge, sudden downpours and flash flooding, prolonged rainfall, or rapid snowmelt. These perils may be covered by purchasing flood insurance. 
Wildfire Defense – Many premier insurers offer access to services such as clearing of debris around homes to eliminate potential combustibles, setting up temporary sprinkler systems, spraying the home and property with a fire-retardant material, and helping to establish a fire escape plan. Often these services are complimentary and can improve your home's chances of surviving a wildfire and increase your family's safety, but they do require enrollment to be accessed.
Water Damage Claims Severity
Water damage claims are increasing in severity and frequency from both weather and non-weather related events. Yet, many insurers limit this coverage in policy contracts. Ensure you are aware of how water damage is addressed under your current policy and proactively manage your risk by employing mitigation techniques like the following:
Install sewer backflow valves to prevent return flow into the house.
Inspect your sump pump to ensure it is working properly and the battery is fully charged.
Install water leak detection and shut-off devices.
Drain pipes and appliances completely to keep them from freezing while you are away, and keep the temperature set at no less than 55 degrees.*
Cybercrime Considerations
From large-scale, highly publicized data breaches to more individualized cases of fraud, cybercrime is on the rise. Many specialized insurance carriers already include some level of coverage for cyber-related incidents in homeowners policies. This may address the loss of data after the introduction of a virus or malware, funds stolen from a financial account, or damages if you are a victim of libel or slander related to an online product review or personal blog. However, coverage amounts are often limited to $10,000 or less, and cyber risk scenarios are becoming more complex, leaving potential gaps in coverage. Understanding the evolving nature of cyber threats, some insurers have introduced separate cyber protection options. A personal risk advisor can discuss your available options.
Consider a Personal Risk Analysis
When was the last time your current broker or insurer offered to review your insurance program? An MMA PCS Personal Risk Advisor can set up a complimentary personal risk analysis to identify any potential coverage gaps in your insurance program and answer any questions you may have.
*Please keep in mind that you may need to set your heat above 55 degrees when you're away in extreme weather conditions and depending on how well your home is insulated. Insurance policies require that reasonable care must be taken to maintain heat, or water must be shut off and all systems and appliances must be drained.