National Flood Insurance Program: What You Need to Know in the Event of a Coverage Lapse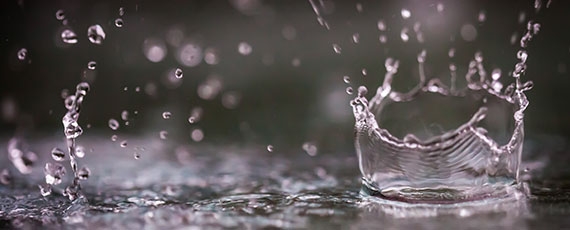 In the past year, there have been a few instances of potential lapses in the National Flood Insurance Program (NFIP) while Congress has debated whether or not to implement reform measures. Each time, more than five million flood policyholders in flood-prone areas wait in limbo as to the future of this federally funded flood initiative. Several short-term program extensions have been implemented, however, should these extensions expire, policyholders could be left exposed to lapses in flood insurance coverage. Here, we'll help you understand what a potential lapse may mean for policyholders.
Who Would Be Affected by a Lapse
During these potential lapses in coverage, the NFIP will have limited ability to issue:
New flood insurance policies; including those for individuals obtaining mortgages from federally regulated lenders.
Flood endorsements increasing coverage on existing policies; including property owners refinancing existing mortgages.
Flood renewal policies.
Who Would Not Be Affected by a Lapse
If the program lapses when you already have a paid flood policy in place, your coverage is still effective and claims can be filed as usual.
If you have submitted an application for coverage before midnight on the day the program lapses, the application will continue to process as normal, subject to timely receipt of payment and applicable waiting period.
FEMA has provided a Frequently Asked Questions (FAQ) document, intended to provide answers to commonly asked questions should a coverage lapse occur.
Alternative Solutions to NFIP Coverage
It is important to consult with your personal risk advisor to help you determine your current flood insurance needs or identify any gaps existing within your excess flood insurance program.
As most homeowner insurance policies do not include protection for losses related to flooding, a private flood insurance policy is another option to safeguard your property against flood-related losses. Private flood insurance policies may provide broader coverage and more favorable loss settlement terms than the government's NFIP policy, including:
Costs to comply with any law or ordinance requiring you to repair, rebuild, elevate, flood-proof, or demolish your home after a covered flood loss.
Additional living expenses — costs incurred to reside elsewhere while your home is repaired or rebuilt.
Increased coverage for loss avoidance expenses such as sandbags, labor, and contents removal.
Coverage for finished basement areas.
Land stabilization. 
Higher limits for valuables. Additional protection is also available in the form of excess flood insurance with higher loss payment limits for your home and possessions.
To learn more about flood protection and to ensure you have the proper insurance coverage in place, contact a Marsh McLennan Agency PCS Personal Risk Advisor.