Maximizing Your Insurance Program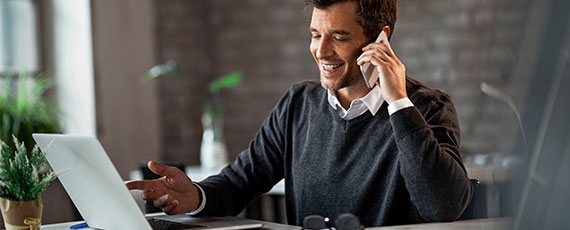 In today's environment of economic uncertainty and the COVID-19 pandemic, individuals and families are looking for ways to increase savings across all financial accounts. The good news is there are easy ways to maximize value within your insurance program.
The insurance industry goes through soft and hard market cycles. We are currently in a hard market cycle, which means premiums tend to be higher and insurers underwrite risks more critically.  Individuals in high-risk areas, such as on a coast or in areas susceptible to wildfires or mudslides, have likely already experienced the effects of the hard market on their insurance program.
Given the current state of the market, higher premiums are the trend in both high- and low-risk areas. Consider the following risk management strategies that may also result in policy credits or a reduction in costs:
Protective Devices – Adding monitoring devices or mitigation systems to your home such as a back-up generator, water shut-off device, central burglar/fire alarm, low-temperature monitoring system, or a gas leak detector may qualify for a credit on your homeowners policy.

Recent Home Improvements – Have you updated your roof, electrical, or plumbing systems in recent years? Improvements like these can mean additional premium credits.

Auto Policy Credits – Insurers may offer several types of credits on your auto policy including credits for good students, students away from home, alarms, blind-spot monitoring, lane departure monitoring, and driver alert systems.

Home Valuation – ­If you have been with the same insurer for several years, ask them to re-evaluate your home to see if the dwelling limit is in line with current rebuilding costs. Oftentimes, the dwelling limit is determined through an initial home appraisal by the carrier and then is increased annually to reflect inflation. If the home has not been evaluated in several years, the dwelling limit may be misaligned. Please note that in order to protect against a total loss, you would need to insure to the full replacement value of your home even when replacement value exceeds the market value.
Other Structures and Personal Property Limits – These two limits are typically calculated as a percentage of the dwelling limit and increase in proportion with the dwelling limit each year. Some insurers will adjust these limits to provide a more tailored insurance policy for a client.
Capitalize on Credits
Another way to maximize your insurance program is by policy bundling. Bundling all your insurance policies with one company is helpful in reducing potential gaps in exposure, and in obtaining credits across your entire insurance program as insurers are more likely to offer credits as a way to retain your business.
An additional way to keep costs down is to make sure you pay bills on time. Some insurers use payment history as a rating factor, and late payments can cause premium increases at renewal time. You may also choose to pay premiums in full or set up automatic payment withdrawal directly from your bank account. Doing so may avoid or reduce installment charges, and some insurers offer credits for these payment options.
Work with Your Personal Risk Advisor
Ask your personal risk advisor to review your insurance program for other efficiencies, such as your deductible options. Generally, insurers charge higher premiums for policies with low deductibles because they are retaining more of the financial risk, so higher deductibles generally mean lower premiums. 
A trusted personal risk advisor can review your current insurance program to assist you with maximizing your premium dollars.