Liability Settlements: Trending Upward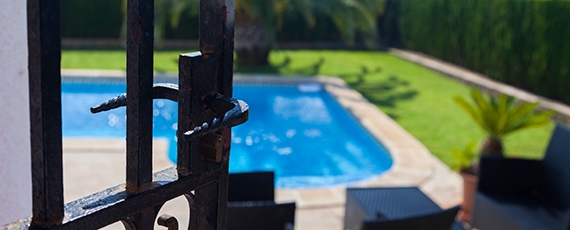 From an insurance standpoint, while it is important to protect your physical assets, third-party liability claims carry much greater potential for catastrophic financial loss. Driven by social inflation and the increasing cost of litigation, personal liability settlements continue to increase and clients have taken notice. "Nuclear verdicts" – those above $10 million dollars – have become more and more common in recent years.
Punitive or not, large judgments can have a lasting effect on an individual's finances, affecting their lifestyle and legacy. Further, increased social media exposure allows families who appear to have "deep pockets" to be more visible resulting in the pursuance of legal action for events that may have not resulted in a lawsuit in the past. It's more important than ever to take steps to mitigate liability risk, including the placement of excess liability insurance.
Liability Examples
It's not only the wealthiest Americans who face large lawsuits. There are many reasons someone might legitimately have a large claim against you for personal damages, and some of the most common activities and circumstances can be the highest risk factors.
For example, while driving and talking on the phone, a teenager lost control of the vehicle and hit a pedestrian on the sidewalk. The pedestrian sustained major injuries and required extensive care and rehabilitation. The settlement exceeded $2 million, only $500,000 of which came from the liability coverage available on the auto policy. Without a personal excess liability policy, the teenager's parents would have had to pay $1.5 million to cover the remainder.
In another case, two parents filed suit regarding the near-drowning of their young daughter in the defendant's home swimming pool. The parents alleged the defendant was negligent in failing to maintain the pool gate, thereby allowing the child to enter the pool unsupervised. The child was left with severe brain injury as a result of the accident, and the jury awarded the plaintiffs $100 million.
Understand Your Risks
These two examples show the broad range of settlement amounts determined in court. A pressing concern common among many high-net-worth individuals has been whether they have sufficient liability coverage. The first step in determining how much coverage is right for you and your family is to evaluate your liability risk and adjust your limit to match. Consider the following questions:
Do you own multiple homes? In what states?
Are secondary homes rented out through home-sharing platforms?
Do the homes have pools?
Are there pets? What kinds of animals and how are they kept?
Do you have domestic employees?
Do family members share vehicles?
How active are you and your family members on social media?
Do you participate in any non-profit organizations or publicly traded enterprises?
What legal structures are used in asset ownership, e.g. trusts or LLCs?
Does your family have a foundation that supports certain causes? Have the foundation or its employees received negative attention relating to the foundation's operations?
These are just some of the questions to consider when evaluating your potential liability exposure. Consulting with an expert insurance broker who has experience with the complex lifestyles and assets associated with affluent individuals and families will provide you with additional insight into the risks you face.
Accessing High Limits of Liability
If you decide your exposures justify a high limit of liability, it's even more critical to work with a broker or personal insurance advisor who can access the broad coverage you may need. Your advisor can help you understand the differences between the coverages and services offered by the different insurance carriers, some of which may not offer the high limits you require. They can also help make sure the liability components of your auto, home, watercraft, umbrella, and other personal insurance policies work together as a seamless plan.
Finally, while insurance can help protect your finances in the event of a large loss, it is critical to be responsible and put safety measures in place to help prevent liability related accidents in the first place. Read more about personal liability risks in our white paper, Liability Insurance: Protect Yourself Against Hidden Exposures.