Hurricane Ian Loss Recovery Tips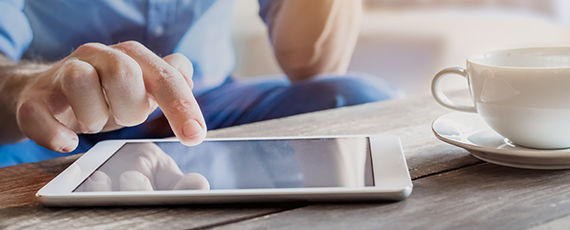 Experiencing a property loss can be overwhelming, and the thought of making an insurance claim can seem daunting. There's a need to act quickly, and there are often many things to consider to protect your interests. First and foremost, if you evacuated, please follow the guidance of local authorities before returning to your home. 
If you have a property loss, the following tips will help ensure a smooth claims and recovery experience. 
Home property loss 
Take reasonable steps to protect your property from further damage. 
Take pictures of all damages. 
Keep a detailed record of the materials and other expenses necessary to protect your property. 
Inventory and set aside damaged property and personal belongings for possible future inspection from a claims adjuster. 
Always have your policy number readily available when speaking with your carrier, claims adjuster, or service provider. 
Work only with licensed and insured contractors who can provide references, and obtain more than one estimate. 
Do not sign any agreement without discussing it first with your carrier claims adjuster. Signing an agreement with a third party (such as a roofer, restoration company, or public adjuster) may adversely affect your coverage under your insurance policy. 
Auto loss 
Never attempt to start a flooded vehicle — if there is water in the engine, you could cause more damage. 
Keep vehicle documents (registration, title, etc.) in a safe location, outside the vehicle.  
Take photos of damage to both the interior and exterior of your vehicle.  
Remove valuables from the vehicle.  
If the vehicle can be repaired and you're searching for an auto body shop: 

Confirm the mechanic is Automotive Service Excellence (ASE) certified, and recognized under the ASE Blue Seal of Excellence Recognition program. Evaluate the shop through the Better Business Bureau. 
Consider using auto body shops pre-approved by your automobile carrier. 
Working with a contractor 
Keep these considerations in mind when working with a contractor to repair property damage:
Choosing a contractor  
Request multiple estimates from reputable companies specializing in the same services. This should include references and examples of their work.  
The contractor should be appropriately bonded. Surety bonds ensure that contractors will perform the work and pay specified subcontractors, laborers, and material suppliers.  
For contractors and repair service providers, visit the Better Business Bureau and learn more about the contractor's reliability and authority to do business in your state.  
Insurance considerations  
Contact your carrier in advance of any construction or renovation projects begin, and before you enter into a major construction contract, as the insurer may require certain loss mitigation controls are in place.  
Don't sign documents that contain a waiver of subrogation clause or hold harmless agreement. This may affect how your insurance responds and cause you to take unnecessary responsibility for losses that occur during construction.  
Obtain a certificate of insurance to verify that the contractor or service provider has general liability insurance and workers' compensation insurance.  
It's important to contact their insurance provider to confirm that coverage is in force and the aggregate limit has not been reached. Depending upon the size of the project, it's advisable to verify the contractor also has excess liability coverage.  
Emergency service vendors 
You may be in need of clean-up services after the storm. To get in front of the recovery effort, we encourage you to contact one of the following national vendors who have partnered with many insurers over the years without requiring up-front payments. It may be some time before they can respond, but it may help to get you placed earlier in the queue: 
| | |
| --- | --- |
| Emergency Service Vendor | Contact Number |
| | 855-748-4816 |
| | 888-512-6413 |
| | 877-533-0210 |
| | 888-473-7669 |
| | 800-SERVPRO |
| | 800-Respond |
If you have any loss-related questions or need assistance, please reach out to your personal insurance advisor.