How Do I Protect My Family Against Liability Loss?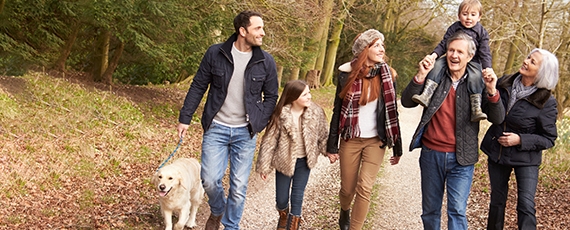 It is no surprise that successful individuals and families own items or participate in activities that often contribute to higher liability exposure, and at the same time, multimillion dollar lawsuits are more common than ever before.
Consider the following common activities that can increase your risk:
Hosting social gatherings at your home.
Owning recreational vehicles such as a golf cart or ATV and making them available to guests and/or your staff.
Building a "hazardous attraction" such as a pool, skate park, or trampoline on your property.
Employing domestic staff.
Lending vehicles to others.
Serving on a board of directors.  
The Personal Excess Liability Solution
In our recent 2018 Family Office Benchmarking Study, we learned that increasing jury awards and the rising frequency of auto claims from distracted driving are just two factors driving clients to purchase increased excess liability limits. In order to protect their net worth and future earnings, most view the coverage as a foundational aspect of proper risk and wealth management. Coverage limits can range from $1 million to $125 million, depending on various factors including the number of households within your family and your potential to recoup assets after a devastating loss.
Typically, the cost of personal excess liability insurance is a fraction of the cost of insuring a home and is one of the least expensive forms of protection available. In some cases, multi-household family offices have obtained excess liability coverage as a group. Group excess liability programs may provide cost advantages and other benefits, and are often worth considering if you have a large family.
Directors & Officers Liability
Accepting a role as an independent director has many benefits: the opportunity to positively impact an organization; to extend one's personal and professional network; to be involved with other leaders in the community; and to broaden one's experience while being exposed to new leadership styles, corporate cultures, and business models. However, given the current environment of financial restatements, accounting fraud, bankruptcies, expectations of Wall Street, and disclosure requirements, it is understandable that families are seeking advice for appropriate directors and officers (D&O) coverage.
Select groups of premier insurers provide limits for D&O coverage as an endorsement to the personal excess liability policy. The nature of the board, as well as the number of boards, comes into play as to whether a separate policy is needed, or whether it can be added by endorsement to the personal excess liability policy.
Consider Your Risks
In addition to having adequate limits of personal excess liability protection in place, it's important to note that increased liability coverage may be needed to address other exposures such as having an employee. To read more about liability insurance selections and other trends among family office clients, download our 2018 Family Office Benchmarking Study. To evaluate your own need for liability protection, try our Liability Coverage Estimator or talk to your personal risk advisor.