Equifax Breach Compromises Credit Data of 143 Million US Consumers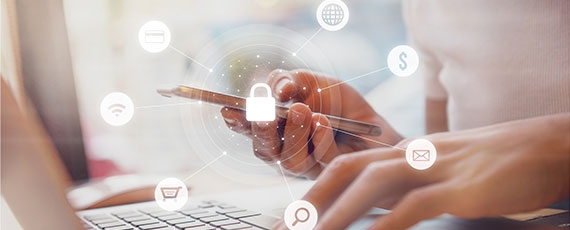 Last week, US consumers learned of another major cybersecurity data breach when Equifax reported that the personal information of 143 million consumers had been accessed by cybercriminals. Unfortunately, this is not the first time we have heard about a significant data breach of personal information, nor will it be the last.
Whether your information has been compromised from this data breach or another data breach, such as the Yahoo, Anthem, or IRS Data Retrieval Tool for FAFSA, there are steps you can take to help protect yourself.
The Federal Trade Commission (FTC) has published the webpage The Equifax Data Breach: What to Do, which recommends the following:
Check your credit reports from Equifax, Experian, and TransUnion for free by visiting annualcreditreport.com. Accounts or activity that you don't recognize could indicate identity theft. Visit IdentityTheft.gov to find out what to do.
Monitor your existing credit card and bank accounts closely for charges you don't recognize.
Consider placing a credit freeze on your files. A credit freeze limits access to your credit report and makes it harder to open a new account in your name. Keep in mind that a credit freeze won't prevent an identity thief from charging to your existing accounts. Regular monitoring is essential.
If you decide against a credit freeze, but are concerned about becoming an identity theft victim, consider placing a fraud alert on your files. A fraud alert warns creditors that you may be an identity theft victim and that they should verify that anyone seeking to obtain credit in your name really is you.
File your taxes early before a scammer does. Tax identity theft happens when someone uses your Social Security number to get a tax refund or a job. Respond right away to letters from the IRS.
Also, be aware of scammers. Those who stole the data may attempt to use it to fool you into paying them directly. Even if someone provides you with your Social Security number, don't believe them. Your information could also be used in phishing scams targeting you with attractive financial offers for credit cards or loans. You could also receive a suspect call from the IRS claiming you are in arrears on your taxes. Remember that the IRS does not initiate contact by phone or email.
There are insurance products available to help victims of identity theft. Coverage typically provides identity theft resolution services to help you restore your identity, along with payment for expenses related to restoring your compromised identity. Contact your personal insurance advisor to learn if the available coverage is right for you.
For more ways to protect yourself from identity theft and fraud, read Cyber Risk and Identity Theft: Protect Your Lifestyle, a white paper by Marsh Private Client Services.