Domestic Employee and Workers' Compensation Considerations During the COVID-19 Pandemic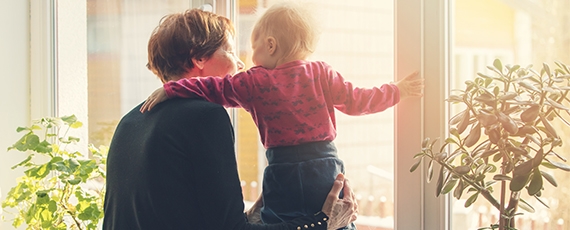 While watching news anchors and experts dissect the impact of COVID-19 and how it will impact the economy this past week, it occurred to me that very little seems to have been published about how this pandemic will impact domestic employees and their employers.
Full- or part-time employees, whether they are a nanny, elder-caregiver, housekeeper, landscaper, or repairperson, oftentimes work so closely with their employer that they are like part of the family. During these times of recommended social distancing, many people can work remotely, but unfortunately, domestic workers typically do not have that luxury.
There are approximately 2.5 million domestic workers across the US, which puts both workers and employers in a tough spot. However long-standing the relationship may be, it is important to be aware of your responsibilities and liabilities as an employer.
Considerations for Employers of Domestic Workers
From an insurance perspective, most domestic employees do not carry their own health insurance and if they contract the virus during their work, it is unclear whether they will be able to access coverage through their employers' workers' compensation policy. On the one hand, workers' compensation policies typically exclude "ordinary diseases of life", such as the common cold or flu.
Whether a specific claim will be covered is determined during an investigation of the claim and is subject to the governing law in the state or jurisdiction where the claim is reported. Given that there is no single "test" that determines whether an illness or disease is compensable, it may ultimately come down to a decision by a court or state workers' compensation board. It's important to keep in mind that employers can be held liable for an occupational injury or disease incurred by a domestic worker, regardless of who is at fault.
First responders and health care workers who are infected with COVID-19 should be able to access coverage through their employers' workers' compensation policies, as their condition was most likely a direct result of their line of work, but domestic employees are not in the same position. Workers' compensation coverage is not mandatory for domestic workers in many states, especially if they do not work full-time, subsequently leaving these workers without any recourse.
Letting a domestic employee go during this uncertain pandemic period may also have unintended consequences. Employment Practices Liability Insurance (EPLI) may be triggered by a claim of wrongful discharge or discrimination. Various state and federal statutes prohibiting discrimination based on race, color, age, sex, religious beliefs, and physical disabilities serve as a vehicle to bring an action against an employer. Even with the most loyal employees, invested stakeholders, or trusted client relationships, it should not be assumed they would not bring forth a lawsuit if they feel their rights have been violated. We are in unchartered waters with this pandemic. If you have liability concerns, contact your legal advisor.  
To learn more about insurance considerations for employing domestic staff, contact a Marsh McLennan Agency Private Client Services (MMA PCS) Personal Risk Advisor.
Please note that Marsh McLennan Agency Private Client Services PCS Personal Risk Advisors are risk and insurance advisors and are not licensed or authorized to deliver legal advice. You are encouraged to consult with your legal advisors regarding your liabilities and obligations as employers of domestic workers.