Does Aid Discourage Insurance Buying?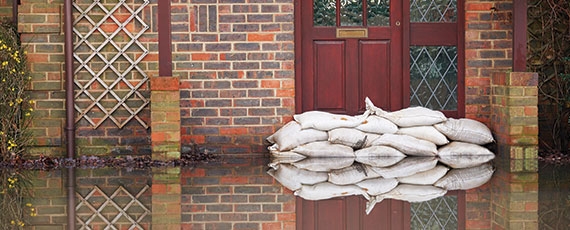 Are homeowners and businesses that opt not to buy flood insurance rolling the dice on a bailout, expecting government assistance to make them whole again? Research suggests that may be the case. Hurricane Harvey was declared a federal disaster on August 25, 2017, clearing the way for billions of dollars of assistance to individuals and communities. Is it coincidental that less than 20% of homeowners were insured for flood losses from Harvey?
A presidentially declared disaster authorizes the Federal Emergency Management Agency (FEMA) to issue individual assistance grants and public assistance, which goes to communities. The vast majority of FEMA's grants are in the form of public assistance, meaning that individuals who apply, even if they obtain a grant, are competing for a smaller pool of federal funds that are limited by law. The Small Business Administration also is authorized to extend low-interest rate loans to homeowners following natural disasters. The intent of all federal disaster assistance is to provide limited, temporary aid, not a means of becoming whole again after a flood or other disaster.
An analysis by The Wharton School at the University of Pennsylvania concluded that post-disaster FEMA grants create what economists call a "moral hazard": researchers found that each $1,000 increase in the average individual assistance grant per household in a ZIP code reduces the purchase of insurance by $6,400 in the area in the following year. The Wharton researchers found the decision not to buy flood insurance was significant in large disaster events where the federal government provided assistance grants.1 Of note, FEMA will provide disaster assistance to insured and uninsured flood victims. However, victims receiving disaster assistance are required to purchase and maintain flood insurance going forward.
As you consider whether or not to purchase a flood insurance policy, it's important to remember that federal assistance is very limited and will not provide the same level of financial protection afforded by a flood policy. Discuss your options with your personal risk advisor.
Learn more about flood risk as well as the insurance solutions available in our report, Flood: Understanding the Risk, Navigating Insurance Options.
References
1 "Does Federal Disaster Relief Create Moral Hazard?" C.Kousky, E.Michel-Kerjan and P.Raschky, The Wharton School, University of Pennsylvania, 2015. https://www.wharton.upenn.edu/search/?q=rethinking+disaster+relief