The COVID-19 Pandemic and its Effect on Yacht Owners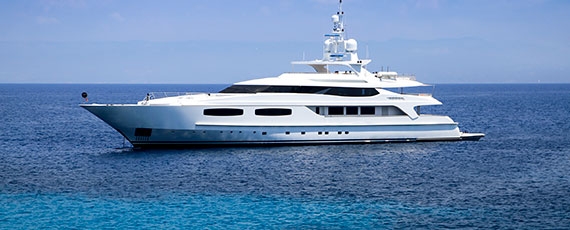 The global COVID-19 pandemic has created challenging conditions for owners and captains of yachts . Consider these effects on the yachting community:
Shipyard Closures
Many yards have closed, resulting in delays to complete new builds, refits, and scheduled maintenance. Yachts that were undergoing repairs may now require an extension to the yard period on their insurance policy.
Travel Restrictions
In an effort to prevent the spread of COVID-19, some geographies and governments have closed their territorial waters to foreign vessels, including megayachts, pleasure vessels, and sailing yachts. Where borders are still open, most ports have closed or are imposing restrictions along with control and quarantine measures that affect vessels and crew.  Yacht owners and captains should check with government authorities and ports to understand specific restrictions in advance of any travel.  
The Centers for Disease Control and Prevention has put together a helpful Maritime Resources page that includes specific guidance for vessels. In addition, the World Health Organization launched a COVID-19 Pandemic page that includes a variety of travel and health resources. It may be helpful to bookmark both of these pages.
Crew Considerations
Yachts also face potential manning issues from limited crew because crewmembers returned to their home country or are unable to return to the yacht due to travel restrictions. Crew may become ill with the virus causing isolation and quarantine measures to occur onboard the yacht.    
Owners should consult with their respective flag state for guidance on maintaining minimum manning requirements and advice on the various operational and statutory challenges faced resulting from the COVID-19 outbreak.   
As with any crew illness or injury, if anyone is suspected to have, or has been diagnosed with, the virus, notice must be given immediately to the Crew Medical and Protection and Indemnity insurance carriers in accordance with the loss reporting conditions of your policies.
Alternate Plans
Because of current conditions, owners and captains are making contingency plans and itinerary changes. Yachts that planned to travel to the Mediterranean have cancelled their trips and are making alternative arrangements. Some now expect to be in the Caribbean or on east coast of the US during hurricane season and are in need of an updated hurricane plan. Many owners are unable to use their yachts due to travel restrictions or because they don't have the necessary crew. When looking to lay-up their vessel they find many yards are already at full capacity.
As events evolve, it is important to notify your insurance advisor about your situation and plans so that your insurance program continues to meet your changing needs. Specialized risk management strategies are needed to protect yacht owners against various perils that are often overlooked. Working with an experienced insurance broker who understands the nuances and operations of yacht ownership will help protect against risks that can occur both in the water and on land.  
The Marsh McLennan Agency Private Client Services (MMA PCS) Yacht Team is here to answer insurance-related questions you may have. Contact us and a member of our team will be happy to assist. On behalf of all of MMA PCS, we hope you stay safe in the months ahead.