COVID-19 and Its Effect on Your Life and Disability Insurance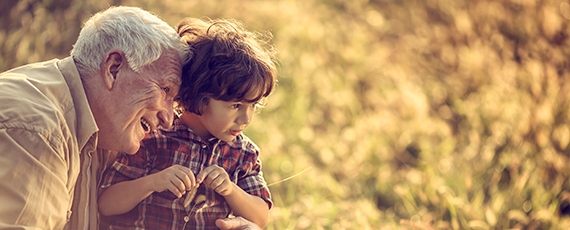 We are living in unprecedented times, including COVID-19, political tension, unrest in the streets, volatile equities markets, and real estate booms and busts that seem to occur on a quarterly basis. In over 40 years of my practice as a life insurance professional, I have never been busier fielding questions regarding existing insurance policies. Here are some of those questions and my responses.
Does my existing life insurance policy cover a COVID-19 related death?
While the answer to that question is very likely, "Yes," my professional advice would be to check your policy to be sure. The broker who assisted you with purchasing the policy should be able to help you with that research. In the absence of any language in the life insurance policy or contract to the contrary, a COVID-19 related death would be covered.
Given COVID, is the amount and type of life insurance that I own appropriate?
As with any insurance, there are several factors at play that could affect the answer to this question, and you often do not know until a loss occurs. The best course of action is to have a conversation with your family and your broker to discuss your particular family circumstances, risk tolerance, and objectives.
I own a term life policy.  Is there anything I can do to extend that coverage for the rest of my life?
Possibly. The majority of term life policies include a term conversion privilege that allows you to convert all or a part of any existing term life policy into a lifetime policy without having to provide the insurance company with any evidence of your current health and insurability. They must issue the lifetime policy at the same rate class you achieved when you made application for the term policy, no questions asked, despite any negative change you may have experienced in your health profile. Your broker can advise the details of your conversion privilege as outlined in your policy or contract with the insurance company.
What if I want additional life insurance?  Can I even get a life insurance policy right now?
Yes, you can make an application right now for life insurance with any highly rated, financially strong life insurance company, even during the current pandemic. That noted, it may be best to look at your options sooner than later as insurance companies continue to react to COVID-19 by adjusting their pricing (upward) and lowering their capacity for coverage.
If I do that, will a medical professional have to come to my home to conduct an exam?  Should I be concerned about that?
Yes, as with any life insurance application, you will have to have a qualified medical professional visit you, and no, you should not be concerned. Most companies have established safe practices in line with pandemic health regulations. The examiners are professional and come to your home fully protected with CDC-recommended masks, gloves, and any other PPE required. They do not want to compromise your or your family's health, or their own. They will meet you on your patio or in your garage if you are concerned with anyone coming inside your home. All that noted, you are in control. If when they arrive, you determine their safety protocols are not to your satisfaction, simply decline the visit and speak with your broker about scheduling a different examiner.
With the state of the market, should I be concerned about the financial strength and claims-paying ability of my insurance company?
Not particularly. The life insurance industry is highly regulated. To back your policy death benefit, they invest primarily in high-grade US corporate bonds that are less volatile than other traditional market options. That said, it is important to purchase life insurance through a high-rated insurance company. Talk with your financial advisor or broker about the different options available, including the financial rating of each carrier.
What about my disability income policy? 
The world is still learning about the long-term physical effects of COVID-19. Although many have recovered with no apparent lingering issues, we don't know if having the virus will cause future health concerns or disabilities. Most insurers have made no changes to their application process or underwriting procedures for any disability income policy that has a 90-day or longer Elimination Period (the length of time that one must be disabled before disability payments commence). It is safe to say those processes and procedures are under intense review. Given that, you should conduct the same research on any disability policy as you would on your life insurance policy(ies), as previously noted. COVID has caused many of us to rethink our respective financial plans in general and included in that would be a consideration of the relative sufficiency of any disability income policies to protect our families in the event of a long-term disability.
For anyone looking to have a full understanding of the added value of life insurance for them and their families, now is the time to have a conversation with your trusted financial advisor or insurance broker who will provide a no-obligation conversation to review existing policies and/or estate planning documents and provide recommendations.
As a Principal with Mercer Private Client Life, Brad Sylvester is uniquely positioned as a client-centric advisor who represents his clients to the marketplace without bias.
* Registered Representative
Securities offered through MMC Securities LLC, member FINRA/SIPC and SEC registered investment adviser. Main office: 1166 Avenue of the Americas, New York, NY 10036. Phone: (212)345-5000. Variable insurance products distributed through Marsh Insurance and Investments LLC. MIIC Insurance Services in AR (AR License 248845) and CA (CA License 0D28788), and Marsh Insurance Agency & Investments LLC in NY. Marsh, MMC Securities LLC and Marsh Insurance and Investments LLC are affiliated companies owned by Marsh & McLennan Companies, Inc.