Collector Cars: Protect Your Investment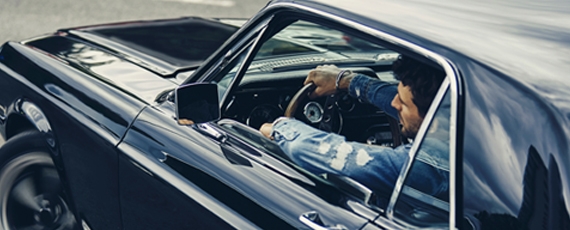 As thrilling as owning and driving a collector car is, collectors need to know about risks that can arise when their vehicles are stored or undergoing maintenance. Keeping a prized car garaged isn't always enough to protect it from damage, theft, or loss of value.
Auto insurance is an essential part of protecting any car both on and off the road. However, similar to the nuances between vehicles, such as year, make, and model, insurance policies are not all created equal – particularly when it comes to antique, luxury, and collectible cars. According to Hagerty, there are more than 18 million owners of collector autos in the US. If you own a collector car currently or are considering making a purchase, there are insurance considerations to keep in mind. Hard-to-obtain parts, mechanical expertise, and accurate valuations are all part of the car collector world that are not typically addressed by standard automobile insurance coverage.
Actual Cash Value Considerations
Many standard automobile policies pay physical damage claims on an actual cash value basis. This means that deductions for loss of value due to age, mileage, wear and tear, and prior damage are calculated after a collision or comprehensive loss.

When calculating the value of vehicles after a total loss, most automobile insurance carriers use a combination of the NADA book value and the current market value, typically researching local dealers to find examples of vehicles that are similar in year, make, and model. As mentioned previously, deductions are then calculated for mileage, age, and wear and tear. While an owner of a 2016 Ford Escape may be satisfied with the claim offer using this formula, this can become problematic for the owner of a 1948 Packard. 
Original Equipment Manufacturer (OEM) Parts Vs. Aftermarket Parts
Most automobile insurance policies allow for the use of "aftermarket" parts to repair damage instead of equipment originally manufactured to match the fit and finish of a vehicle. Using parts that are available from the residual market provides a less expensive alternative to repair damaged vehicles for the insurance carrier. 

But what if your fully restored 1965 Ford Mustang is damaged by a careless driver while parked at the grocery store? Bringing the vehicle back to its value before the accident will require an original manufacturer's fender. The owner may end up paying most of the cost to repair if they have automobile coverage through a standard insurance policy.
Additional Coverage Situations
Car collectors are often known for their passion for their collections, viewing their vehicles not as a mode of transportation but as pieces of art and culture. With this passion comes the expectation that their prized possessions will be fully restored to their original condition and value should the vehicles be involved in an accident or become the victim of a theft. Coverage for items such as transit, exhibition, spare parts, and diminution of value are not typically included in standard automobile policies. Yet, these coverages may be essential to make an owner of a specialty vehicle whole after a loss of this nature. Many car enthusiasts may incorrectly assume that their automobile insurance includes such coverage.
Customized Collector Car Insurance Solutions
Working with an insurance broker who understands the particular needs of protecting specialty automobiles is key to developing an overall risk management strategy. This includes advice and counsel on proper storage, recommendations for management during transit, access to expert repair shops and restorers, and placement of automobile insurance coverage through insurance carriers that offer customized coverage for collector vehicles. Talk to your personal risk advisor about the right coverage for your collector vehicle investment.