Collector Car Market Update: Betting on Blue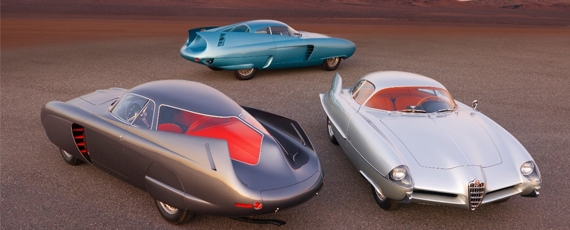 People learned to do without in 2020. Without the usual birthday, holiday, and graduation celebrations. Minus the normal routines of work, travel, socializing, and gathering. Doing without certainty and predictability. The list goes on. For car collectors, 2020 meant cancelled concours d'elegance, postponed car shows, and absent auctions — all of which upended how many people enjoy the fun cars they own, as well as how they buy and sell them.
A Shifting Collector Market
This changing landscape also made it increasingly difficult for people to keep tabs on the car market. Some of the most visible channels — live auctions — became silent for the bulk of the year. Relatively few people actually buy cars off the block (whereas auctions account for roughly half the collector art market, auctions sell maybe 10 percent of collector cars in a given year). Yet those outlets provide a common point of reference for people to track sales, and the auction houses' well-oiled marketing machines shine a spotlight on seven- and eight-figure success stories. Casual observers could be forgiven for assuming the market ceased altogether as the gavels went silent.
Online Buying Interest Grows
The truth is, however, that the collector car market was remarkably resilient. In fact, collectors acquired more cars in 2020 than they did in 2019. While auctions did halt for much of the year, online sales channels surged. Many enthusiasts turned new-found discretionary time into e-shopping opportunities, special interest cars included. Popular online car auction sites set site records for visits, bidding, and sale prices immediately following many states' stay-at-home restrictions. The increased reliance on digital purchases wasn't limited to auctions – it extended to private sales as well. By Hagerty's measurements, even though 17 percent fewer collector cars sold at auction between April and September 2020 compared to the previous year, the much larger private sales segment increased by 8 percent during the same period, resulting in approximately 6 percent more sales in 2020.
Rediscovering Classic Choices
Without being able to personally inspect cars or get a pre-purchase inspection from a third party in most cases, some buyers looked down-market, seeking more affordable options that carried less financial risk. Other enthusiasts opted for the opposite strategy, focusing on securing more expensive and thoroughly well-known cars with well-established track records and documented histories.
Those cars, even with seven-figure price tags and above, as one dealer shared, became easier to sell than something at half the price simply because they were known commodities and perhaps a good choice of investment.
Mostly, those "known commodities" favored blue chip collectible cars—those with long track records of desirability among collectors, as well as global appeal and rarity. Indeed, the top ten auction sales of the year were dominated by cars from the 1930s and '50s, with Gooding & Company selling a beautifully preserved 1934 Bugatti T59 Sports for $12.68 million in September for top honors and an exceptional 1937 Bugatti T57S Atalante coming from the same collection selling for $10.45 million. Other notable sales in 2020 include the trio of Alfa Romeo B.A.T. concept cars that were cleverly marketed as a triptych during Sotheby's October Contemporary Art Evening Auction and sold for a combined $14.84 million. A 1965 Shelby GT350R race car famously driven by Ken Miles became the most expensive Mustang variant ever when it sold for $3.85 million by Mecum in July.
All of these cars can rightly be considered blue chip collectibles, and their sale prices reflect their enduring appeal among sophisticated collectors. These sale prices also show these cars' attractiveness to an audience that historically has viewed tangible assets as possible hedges against inflation or an economic downturn.
Looking to the Future
As we close the year, the collector car market remains stable, but that stability doesn't mean it looks the same as it did a year ago. High-priced modern and exotic cars that were gaining in the market over the past few years took a rear seat to more established classic car models as collectors went back to basics. How long this trend persists will largely depend on how soon the economy returns to what it looked like pre-pandemic, which is to say, for a while longer still.
About the Author
Brian Rabold is the Vice President of Valuation Services for Hagerty and has been reporting on the collector car market since 2000.