California Homeowners Insurance Market Update - April 2021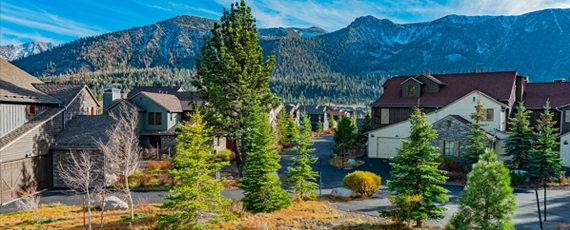 California is known for its incredibly varied and spectacular landscapes that change by driving just one hour in any direction. The beauty throughout most of California, where nature meets urban living, has unfortunately been subjected to changing weather patterns and incredibly destructive wildfires and property losses over the years. 
Prolonged droughts and high winds produced three of the worst wildfire years in California's history (2017, 2018, and 2020), with losses totaling more than$30 billion. Additionally, the loss of vegetation from the wildfires frequently leads to mudslides and floods when rain returns, generating additional property damage and loss.
Policyholder Considerations
Reacting to losses related to the increase in severe weather frequency, as well as a challenging regulatory environment, a number of insurance carriers have pulled back from underwriting homeowners insurance throughout California. When they do offer coverage, it is typically with significantly higher premiums and less coverage than in previous years. This is true of both middle-market carriers and high–net-worth carriers and for new and renewal policies alike.
In addition to increasing premiums and changes to coverage terms, we are seeing other shifts in how our prominent high-net-worth carriers are moving forward with their California property business.  Several leading high-net-worth insurers have notified Marsh McLennan Agency Private Client Services (MMA PCS) of wide-scale non-renewal plans they are planning to implement in order to manage their exposure in areas where they believe there is a disproportionate risk of wildfires. This will put more pressure on the non-admitted carriers to provide solutions for these risks.  MMA PCS is in constant communication with our carrier partners and non-admitted insurers to ensure we stand ready to advocate on our clients' behalf and search for solutions in a challenging market.
The options available in California today may vary dramatically from what homeowners have become accustomed to over the years. Many carriers are now requiring higher self-retention of loss through special deductibles as well as limiting coverage terms with respect to wildfire, replacement cost, and loss of use. We are also seeing premium figures increase dramatically.
Wildfire Season Risk Mitigation Tips
As drought conditions are forecasted to continue for much of California, elevating the wildfire risk for the foreseeable future, consider these pre-wildfire season mitigation steps you can take to protect your property now:
Focus on the area within 10 feet from your property and eliminate the use of mulch, juniper bushes, and cypress trees.
Trim branches that overhang your property, and prune branches of large trees up to 6 to 10 feet from the ground.
Harden your property by closing eaves and installing ember-resistant venting.
Consider installing fire-resistant roofing and advanced fire suppression systems.
Talk to your local forestry agency or fire department to learn more about the specific wildfire risk where you live.
Additionally, be sure to develop, discuss, and practice an emergency action plan with everyone in your home. Your insurance program is intended to facilitate the replacement of your property and valuables, but no insurance coverage can replace you or your family.
If you have concerns about obtaining insurance coverage in California, or have received a non-renewal or cancellation notice, a MMA PCS personal risk advisor is available to help you navigate the complexities of the marketplace.