Seven Tips for Building an Asset-Value Wine Collection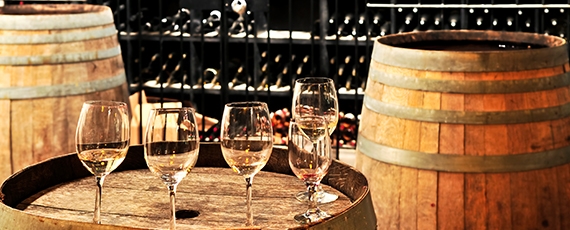 1. Collect what you love.

Or understand what you collect. Collecting is about passion, and the most successful collectors have the understanding of their category that comes only with true love (or hire an expert)
2. Go deep.
Break the category into sub-genres, as what is true of Bordeaux wine is not necessarily true of Burgundy. Understand the multi-year trends for each wine type. Slavishly following trends can result in strategic errors.
Example: Find the sleeper to maximize alpha (vintage port and sauternes are great categories to nab a bargain)
3. Avoid the bubble!
Example: Right now Burgundy is trading at historic highs, and finding value is tricky. To do so, know which producers are popular (Domaine de la Romanée Conti), and where prices are rising (La Tâche) and where they are stagnant (the bottling from the Romanée Conti itself).
4. Protect value by paying attention to provenance, condition and rarity.
As in any category, these three factors are essential to driving asset value.
Example: there will be tens of thousands of cases of your typical first-growth Bordeaux produced and hundreds of cases of magnums, but only a few dozen to a few score of larger bottles such as double magnums (3 liters), jeroboams (5 liters) or imperials (6 liters)
5. Avoid the "unicorn."
While rarity is important, don't overlook common sense. Certain wines such as Lafleur '47 or magnums of Petrus '29 are so rare that they are almost invariably counterfeit. To steer clear of problems, stick with wines that have a solid provenance and trading history.
6. Play the arbitrage.
Wine is a global category. In order to get in at the right price, don't overlook sourcing in London or Hong Kong. Typically London sales have the lowest prices, while the best property often comes up in Hong Kong (albeit at a premium).
7. Pay attention to expenses, but don't cut corners.
It is essential to use temperature controlled shipping and storage and to insure wine end to end, but it is important not to over-pay for these services, or to pay too much tax. As with everything, the devil is in the details. 
By Neil Kaplan, ESQ., the managing partner of Cork Counsel, and Charles Curtis MW, the founder of WineAlpha

Used with permission. Copyright © 2018 Pall Mall Art Advisors. All rights reserved. pallmallartadvisors.com