Assignment of Benefits: Avoiding Contract Scams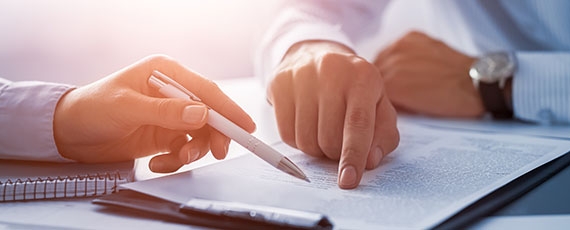 In the wake of recent natural disasters, you may recall seeing news reports of regulators, insurers, and industry trade groups urging policyholders to report claims directly to their insurer or broker — so victims of the storm didn't unknowingly sign away their rights to third parties.  
What is Assignment of Benefits?
This Assignment of Benefits (AOB) is what comes into play when a homeowner signs a contract transferring or "assigning" claims proceeds to a contractor in exchange for repair of damage to the home. AOB scams stem from contractors and attorneys taking advantage of homeowners affected by a natural disaster or severe weather event. These individuals use an AOB contract to acquire the homeowners' insurance benefits, file inflated claims, and then pursue lawsuits against insurers when the claims are disputed or denied. Homeowners who are taken advantage of in this way may become a party in a lawsuit or responsible for payment of additional costs if their insurer does not pay the third party the full amount requested. In addition, a lien may be placed on the home if the homeowner fails to pay the claim.
Recognizing AOB Abuse
Take, for example, a situation where a Florida homeowner sustains water damage to their property after a storm. A water extraction company is called and assures the homeowner they are there to help, offers to take care of everything including billing the insurer directly, and reminds the homeowner that any delay in signing their contract to get cleanup started could lead to dangerous and toxic mold growth.
Unaware of the consequences, the homeowner signs the contract, and before the insurer is aware of the loss or able to inspect damage and collect evidence, the extractor swiftly cleans up the water, makes repairs, and bills the insurer for an inflated amount. Knowing an extraction on a comparable house typically costs a lot less, the insurer tries to negotiate. The company responds with a 10-day notice and files a lawsuit for breach of contract. Under Florida law (regulations vary by state), the company can put a lien on the homeowner's property and even foreclose if the bill is not paid. In some cases, the insurer will pay the claim to avoid attorney fees, which can add up quickly.

After a significant severe weather event, homeowners should be aware of escalated AOB exploitation, particularly from water extraction companies and roofers. Fraudulent roofing companies may target historic high-end neighborhoods where homes have older roofs. These scam artists may offer a new "free" roof for alleged damage that might have occurred months or years ago.
Talk to Your Advisor
Keep in mind that what sounds too good to be true probably is. Talk to a trusted personal risk advisor before signing any contractor documents after a severe weather event to avoid becoming victim of an insurance scam.