After the Storm: Avoiding Storm Chaser Scams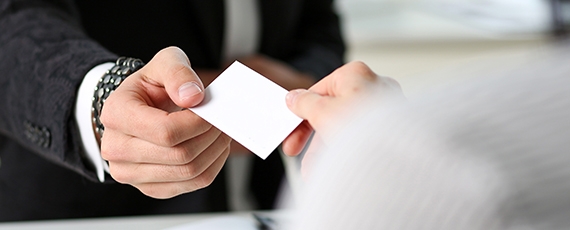 After a catastrophic event, individuals are often left with cleanup and restoration work that could take months. While individuals impacted by a storm are understandably eager to begin the rebuilding process, we want to make sure you are aware of scams and fraud that sometimes coincide with storms like these.
While many friends and neighbors are busy working together to bring people back into their homes, some people are out to take advantage of unsuspecting homeowners. These scammers, also known as storm chasers, come into the area after a storm and try to sell victims their services, oftentimes demanding payment up front.
FEMA and the Better Business Bureau offer these tips on how to protect yourself from disaster fraud:
Federal and state workers do not ask for, or accept, money. FEMA staff will never charge applicants for disaster assistance, home inspections, or help filling out applications. Stay alert for false promises to speed up the insurance, disaster assistance, or building permit process.
In person, always ask to see any FEMA employee's ID badge. A FEMA shirt or jacket is not proof of identity. All FEMA representatives, including contracted inspectors, will have a laminated photo ID. All National Flood Insurance Program (NFIP) adjusters will have an NFIP Authorized Adjuster Card with their name and the types of claims they may adjust.
If you are unsure or uncomfortable with anyone you encounter claiming to be an emergency management official, do not give out personal information, and contact local law enforcement.
Just as you would for a standard home improvement project, get at least three quotes before making a decision. The storm chasers will try to pressure you into making a decision immediately – don't fall for it.
Get references from several past customers, making sure the projects are at least a year old so you can check on the quality of the work.
Check the business reviews on bbb.org. You can read past complaints from customers, find out about licensing and government actions, and more.
Confirm that the contractor is licensed and registered to do work in your area. If in doubt, request proof of a current insurance certificate from the contractor's insurance company.
Always be sure to get a written contract with the price, materials, and timeline. The more detail, the better.
Always review contracts carefully before signing anything and do not feel pressured to sign a contract that includes an Assignment of Benefits (AOB). Rather than giving up rights under your insurance policy to a third party, you should report your claim to maintain control of the rights and benefits provided by your policy in resolving your claim. The Florida Office of Insurance Regulations has published a fact sheet that explains risks associated with an AOB.
After Hurricane Katrina in 2005, the Justice Department created a special task force to combat storm chaser scams. Since then, the task force has expanded into the National Center for Disaster Fraud and has received more than 70,000 complaints from 50 states, six territories, and four countries involving more than 50 natural and man-made disasters.  
If you suspect fraud, contact the Disaster Fraud Hotline at 866-720-5721. Cases will be referred to the proper law enforcement agency in your area.
For more information on insurance considerations and avoiding scams, read our article on Working with a Contractor. If you have questions, please contact your personal risk advisor. They may be able to refer you to contractors your insurer recommends.