Returning Home After Hurricane Harvey – What's Next?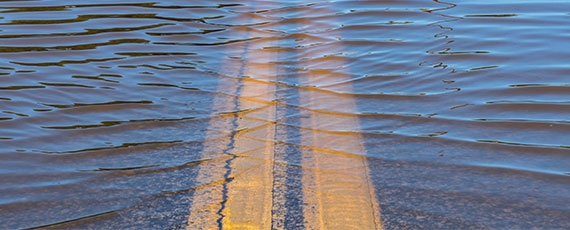 As you return home after Hurricane Harvey and begin the long recovery process, Marsh Private Client Services is here to help. You may have claims applicable to your home and wind policies, flood policies, auto policies, and more. The following tips and suggestions can help guide you through what's next.
For emergency assistance, contact 911 or the Coast Guard at any of these numbers: 281-464-4851, (4852), (4853), (4854), (4855)
Do not return home until you are informed that it is safe to do so by local officials.
Once you are home, take photos of any water in the house and damaged personal property. Your claims adjuster may need evidence of the damage and damaged items to prepare your repair estimate, so keep a sample of damaged items (e.g., swatches from carpeting or pieces of flooring) where possible. If necessary, place these items outside of the home.
It is important to protect your property from further damage as much as possible while staying safe. Save your receipts from expenses incurred while trying to mitigate additional loss.
Refrain from making permanent repairs until you have received direct communication from your insurance carrier. Some homes may be subject to wind inspection.
Make a list of damaged or lost items and include their age and value. Supply receipts for those items to the claims adjuster if possible.
If your car has been in flood waters, it's safest not to attempt to drive it.
If you need to request FEMA aid, do so at your earliest convenience. You can register online at www.DisasterAssistance.gov, or call 1-800-621-3362. For more information, visit www.fema.gov/hurricane-harvey.
When the time comes to find a contractor to make repairs, only hire contractors who can provide proof of insurance – including general liability, auto, workers compensation – and who require their sub-contractors to carry these coverages as well. Contractors should also be familiar with local flood building codes as well as coastal windstorm building codes and inspection requirements.
See additional tips in Flood Safety and When a Loss Occurs.
Marsh Private Client Services is committed to client advocacy, and never is that more important than when filing a claim. Our dedicated Claims Advocacy Team stands ready to assist you throughout the claims process. To file a claim through Marsh PCS, email PCSLV.Claims@marsh.com or call 866-829-3036.