2020 Passion Investment Considerations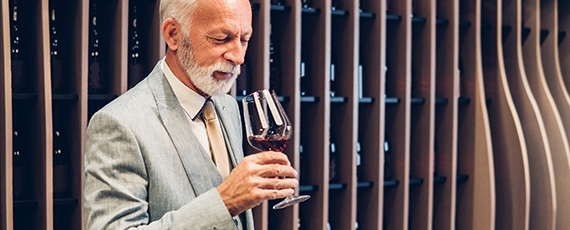 Passion investments are a popular and unique asset class in the wealth management arena. These luxury collectibles hold both emotional and financial value for their owners. Some examples of passion investments include art, antiques, jewelry, fine wine, rare coins and stamps, and sports memorabilia.  

These distinctive collectibles are an asset class that should be considered as part of an overall investment portfolio.  They require insurance solutions that consider special nuances, including rarity and challenges in valuation.
Specific COVID-19 Pandemic Concerns
During the COVID-19 pandemic, unique concerns have developed in the passion investment arena including:
An increased percentage of asset allocation due to the performance of other investments such as cash, securities, stocks, bonds, and diversified alternatives1,
Collectors seeking to raise money from art due to a mixture of economic disruption and lowered interest rates, giving clients the opportunity to undertake or add to loans collateralized by art2,
Shipping and storage availability,
Closures in museums impacting loans and exhibitions, and
Cancellation or postponement of art fairs affecting opportunities to buy or sell3.
Overall, collectors see their art as an integral component of their total wealth. In fact, Deloitte Art & Finance reports that 81% of collectors want wealth managers to incorporate art and collectibles into their service offerings. Similarly, 84% of art collectors want to include art and other collectible assets in their wealth reports to have a consolidated overview of their wealth and a better understanding of their exposure.
Insurance and Risk Management Solutions
Documentation of collections is a fundamental and essential risk management tool. It is crucial to ensure that collections are appraised and valued correctly, preferably by an independent appraiser rather than the firm that sold the item.  A current inventory with photographs or video should be completed and stored digitally.
Since the majority of losses are not total, insurance may also afford additional resources such as restoration and conservation. To protect against downturns in the worth of the collection, insuring now may prevent settlements that are below the current value of the object. The cost to insure vs. the value of the item is typically minimal. 
Standard homeowners insurance does not provide the comprehensive protection required for passion investments. Proper insurance for collections should provide:
Replacement value coverage (vs. actual cash value coverage),
Automatic coverage for newly acquired items,
Broader coverage terms such as breakage, mysterious disappearance, increase in market value up to 150% for individually itemized pieces, the choice to repair or replace, and coverage for items on loan or consignment,
Worldwide protection,
Diminution of value for pairs or sets, and
Risk management tools to mitigate loss.
Working With an Expert
It is important to work with a knowledgeable insurance professional who understands the complexities of insuring passion investments and who has relationships with knowledgeable advisory resources, such as art appraisers and advisors. Look for a qualified broker who can help you understand the risks associated with passion investments, refer you to reputable appraisers, and help secure appropriate coverage for your treasured belongings.
Please note that MMA PCS Personal Risk Advisors are risk and insurance advisors and are not licensed or authorized to deliver financial advice. You are encouraged to consult with your financial advisors regarding your investment portfolio.
References