2020 Family Office Insurance Market Forecast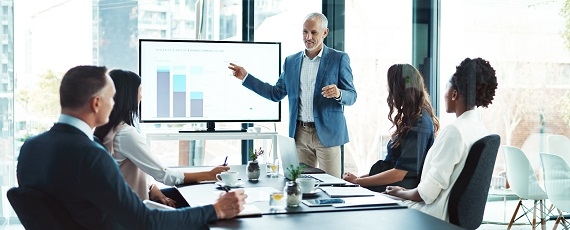 This piece was written before the COVID-19 pandemic had emerged globally. The full impact of the outbreak on family office risk management is not yet known, although we do expect to see additional tightening across the insurance market as a whole. We will continue to research and add insights as new information becomes available. 
Last year, I made an effort to predict how family offices and the overall asset management space were going to be treated by insurers throughout 2019. While I may have overestimated the impact a hardening market was going to have on this space, overall, I was fairly accurate. I predicted premium increases starting in the low single digit percentages and increasing throughout the year, an elimination of flat renewals, and tighter underwriting guidelines.
I'm refreshing this topic for 2020, and for good reason. I believe 2019 was the beginning of a hard market for family offices, and that this year carrier treatment will be less favorable. To help me, I engaged senior practice leaders at three of my primary carrier partners to obtain their input on market treatment.
The Marketplace – Hard, and Getting Harder
Those reading this who experienced an insurance renewal in 2019 know that the market has already turned. From 2015 to 2018, asset managers as a whole, and family offices in particular, received favorable treatment from insurers. The industry was performing well, investments were performing well, and the operating business of insurance companies was mostly profitable.
Compared to the insurance marketplace at large, family offices and asset managers are still desirable classes of business. There have been no consistent loss trends over the past few years that could be categorized as systemic, particularly in regards to directors and officers liability and professional liability claims. However, external factors outside of the customers' control has turned the market against them.
The primary concern with family offices is the current uncertain economic outlook. Near the end of 2019, some asset managers downgraded the economic outlook from expansionary to cautionary. Seven of the previous eleven times this downgrade has occurred, the US has gone into a recession. This potentially impacts family offices and asset managers because, simply put, asset managers don't get sued when clients have positive returns, but they do get sued when clients lose money. Regardless of negligence or fault, litigation always increases in this space during an economic downturn. The potential for future litigation has underwriters tightening their standards for acceptable risks and premiums.
Fears of a private equity bubble are also fueling concerns in the family office space. A simple Google search for the term "private equity bubble" yields nearly 8,000,000 results, and a Google News search contains 127,000. With fears of booming domestic EBITDA factors and the total private equity capacity, those family offices heavily investing in private equity, venture capital, or handling direct investments in-house have a significant exposure to this bubble. Deal multiples in 2018 reached levels not seen since before the recession of the late 2000s, and insurance carriers are certainly cognizant of this risk. 
Carriers are also trying to correct the cumulative effect of multiple years of a soft market. The favorable underwriting results of asset managers and family offices has led to increased competition amongst insurers. As a result, some accounts have received pricing, low retentions, and terms and conditions that carriers now deem unsustainable. From an insurance carrier's viewpoint, what may have been necessary to win an account in years past when the business was more appealing now needs correcting.
Outside of the asset management space, multiple factors are hardening the overall insurance market. The first concern is systemic property losses, led by an increase in catastrophic losses, such as wildfires, hurricanes, tornadoes, and so on, as well as pervasive distracted driving claims. In 2017 and 2018, catastrophic losses totaled $105.7B and $49.5B in the US P&C insurance industry.[1] These were the two highest years since 2005, which was the year of Hurricane Katrina. Meanwhile, distracted driving is estimated to have an economic impact of $129B per year.[2] These negative underwriting results and increased losses have forced reinsurers to renegotiate treaties with carriers with less favorable terms, creating more pressure on insurers to underwrite profitably.
While economic uncertainty has a direct effect on the asset management space, it also impacts the insurance market as a whole. Underwriting or operating income – income earned from premiums charged minus losses and additional expenses – is typically not the largest portion of an insurance carrier's income. The majority of a carrier's bottom line comes from investment income. For example, for Chubb North America Commercial Insurance, operating income was only 47%, 35%, and 44% of total income for the years 2016, 2017, and 2018 respectively.[3] With the possibility of reduced investment results, Chubb and other carriers will place an added emphasis on underwriting income in order to provide shareholders value. This means higher premiums, higher retentions, and stricter underwriting across all business segments.
2020 Forecast
Finally, we can talk about what this means to you, the family office insurance consumer. Frankly, family offices have done nothing wrong; there is no industry wide loss history, and family offices didn't set previous years' premiums or retentions. Still, the insurance marketplace is cyclical, and what goes down must come up again.
In 2020, renewals are going to continue to see rate increases. The carrier partners I spoke to were all consistent on the increase message. In early 2020, the expected rate increase should be mid to high single digits. This will evolve throughout the year to high single-digit/low double-digit increases.
Stacey Meade, Senior Vice President for Financial Institutions at QBE North America stated, "Family office risks are experiencing mid to low single-digit increases for risks with minimal change in exposure and no claim payments. For those risks with substantial/sizable changes in exposure and claim payouts, family office risks can experience single- to double-digit price increases, in line with the exposure. "
Carriers were also consistent in saying they are not painting the segment with a broad brush and that each account will be rated on its own merits. While asset management continues to be a more preferred subsect of the financial institution world at large, those risks with heavy private equity or direct investment exposure will be treated less favorably than those without. In addition, those family offices participating in "club-type" deals with other family offices or those in higher risk investments such as cannabis will potentially see more punitive treatment.
On a positive note, I do not anticipate any changes in the exceptionally broad terms and conditions. The most important and unique aspects of a well-managed family office liability insurance policy is its breadth of coverage and its malleability. With these policies, the intent should be to cover all advice given and services provided, and to cover all individuals and entities associated with servicing the family(ies) and perpetuating family legacy. While premiums, retentions, and underwriting stringency are increasing, there are no indications that carriers will be more restrictive in the amount of coverage offered and the flexibility of that coverage.
Summary
In 2020, expect the market to continue to harden in the shape of mid to high single-digit premium increases and potentially increased retentions. Underwriters will be more cautious and thorough in offering terms; however, the exceptionally broad coverage currently afforded by the insurance marketplace should not be reduced in any way. This treatment is not due to the performance of the existing family office or asset management book, but rather is out of concern for the economic outlook and the potential impact a market downturn would have on both this segment as well as the insurance companies' value to shareholders. Additional factors include catastrophic and systemic losses from other business segments affecting overall property and casualty profitability. The insurance industry continues to be cyclical, with soft markets typically lasting longer than hard, so once this storm has passed, the family office market segment should expect a return to a highly competitive environment with favorable treatment.
This article is for general informational purposes only and is not legal advice and should not be construed as legal advice. The information in this article is descriptive only. Actual coverage is subject to the language of the policies as issued.
[1] Property Claims Services, a Verisk Analytics® business - https://www.iii.org/fact-statistic/facts-statistics-us-catastrophes
[2] US Department of Transportation National Highway Traffic Safety Administration (NHTSA), The Economic and Societal Impact of Motor Vehicle Crashes, 2010 (DOT HS 812 013, May 2014)
[3] Chubb Limited Annual Report 2018