Tiffany Roberts-Effros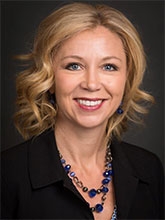 Senior Vice President, National Marketing & Communications Leader, Private Client
As the Private Client National Marketing Leader, Tiffany is responsible for developing all facets of strategic and tactical marketing programs for the practice, including direct and digital marketing, social media, communications, marketing events, and branding strategies. She is also creates collaborative business development strategies with partner firms as well as insurance carriers to increase revenue opportunities and strengthen client retention. Tiffany thrives on finding new and innovative ways to grow our business and expand the ways the firm serves our clients and prospects.
For more than 20 years, Tiffany has specialized in providing personal insurance solutions to individuals and families. She began her career with Farmers Insurance Group before joining Marsh in 1997. Since then, she has focused on client sales and service and has held various leadership roles in these areas. In addition to building national and international programs, Tiffany also had the opportunity to create and lead a start-up organization within the firm. She brings this depth of experience to her current role in marketing, working closely with leaders and sales colleagues across Marsh to explore new ideas and build new initiatives.
Tiffany holds a bachelor's degree from University of Nevada Las Vegas (UNLV) as well as a master's degree in organizational leadership from Gonzaga University. She also earned the Certified Insurance Service Representative (CISR) and Certified Professional Service Representative (CPSR) designations.