Robert J. Donnelly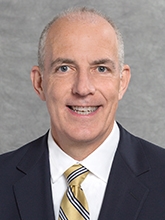 Managing Director, National Client Experience Leader, Marsh McLennan Agency Private Client Services
As the National Client Experience Leader for Marsh McLennan Agency Private Client Services (MMA PCS), Bob works with colleagues to provide clients with actionable risk management advice that protects their lifestyles and safeguards their legacies. He is passionate about this purpose and serious about delivering clients an exceptional service experience.
Prior to his current role, Bob was the MMA PCS East Zone Client Advisor Leader overseeing the delivery of tailored risk management solutions to individuals and families from Maine to Florida. He began his Marsh career as the MMA PCS Boston Office Head where he was responsible for managing the sales and client advisory teams and all functions that contributed to the growth and profitability of the office.
Bob joined Marsh after a multi-discipline career with Chubb. In his final role, he was the Northeast Zone Marketing Manager responsible for developing and leading key initiatives addressing revenue growth for Chubb's personal, commercial, and specialty business units and independent agent management.
A graduate of Villanova University, Bob earned his MBA at New York University and successfully completed the Executive Program in Strategic Sales Management at the University of Chicago Graduate School of Business. For the past nine years, Bob has volunteered as a Big Brother to an inner-city teenager with Big Brothers Big Sisters of Massachusetts Bay. He also serves as Chair of the Professional Advisor Committee for the Brookline Community Foundation, and he is on the board of directors of the Boston Estate Planning Council.